by jen
Bluebird Park Laguna Beach
Friday July 4, 2008
see more by
jen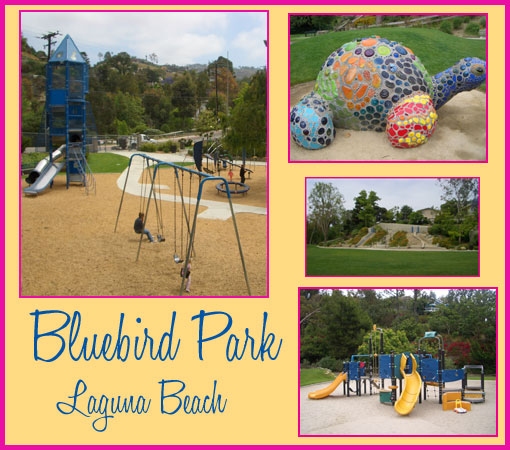 To describe this park in one word would be LOVELY.  It is just lovely.
In a peaceful, gated area off Cress Street in Laguna Beach, this is truly a park that has it all.   Toddler play areas, older kid areas, tricycle/bicycle trails, a little bridge, trees for shade, gorgeous green grass, picnic tables, and my favorite, a CLEAN bathroom complete with kid's size sink and potty.   What more could you need?
To get there, take Cress Street off PCH away from the ocean (it's a light), and it will be on your right hand side before you hit Bluebird Canyon Road.  Mapquest address is: 798 Blue Bird Canyon Drive, Laguna Beach.  You can also turn right on Temple St., and there are a handful of parking spaces above the park.   I found this one on OC Family, and this park was # 1 on the 10 Best Playgrounds in OC list.  I plan to visit each one.  Stay tuned.
You Might Also Like