by jen
Wordless Wednesday – When Did This Become Normal?
Wednesday March 31, 2010
see more by
jen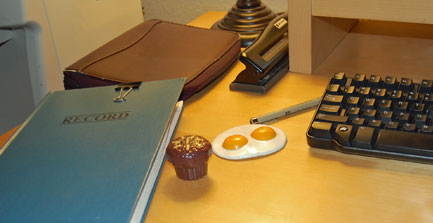 So I was sitting at my desk last night working and realized I have had eggs and a chocolate muffin from my daughter's play kitchen sitting on my desk for weeks now. And it hasn't even occurred to me that it is out of the ordinary. Then I thought, when did this become NORMAL?
For more Wordless Wednesday pics head on over to Angry Julie Monday!
You Might Also Like