by jen
Wordless Wednesday – Oh Keratin, How I Love You
Wednesday June 9, 2010
see more by
jen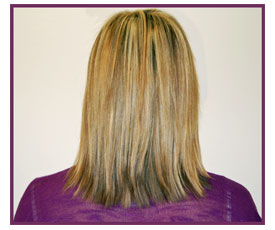 A couple weeks ago I got the Keratin Complex Smoothing Treatment by Coppola done by Tera Rae Stephens at Ty Alexander Salon in Newport Beach. I am not being dramatic when I tell you that I love it so much it makes me want to cry! It is a busy mom's dream. Takes me 3 minutes 43 seconds to dry my hair. I timed it.  No more flat iron either.
I am planning an entire post with the step-by-step and befores and afters in the next couple weeks. Stay tuned.
If you can't wait for my next post and need to call Tera today to RUN and get this done, she can be reached at 714.614.5588. You can also find her here on Facebook.
Check out more Wordless Wednesday pics over at Angry Julie Monday!
{Disclosure: Tera is my hair stylist and does my normal cut and color.  Love, love, love, love, love, love, love her.  I received this Keratin treatment free of charge, however, this post and my upcoming post are in no way compensated. To say I love it is an understatement.  Just ask my friends and family who have not gotten me to shut up about it! }
You Might Also Like