by jen
Thankful
Wednesday November 24, 2010
see more by
jen

On my endless list of things I am thankful for, one of the first things is always HEALTH. I am so grateful for my kids health, my health, my family's health. I feel beyond blessed to have good health in our family.
But there are families this Thanksgiving day and every day whose children are sick. Did you know that each year cancer kills more children and adolescents than any other disease?  Did you know that you can make a difference?
Please consider joining my team Tiny Oranges at the Pediatric Cancer Research Foundation Cinco de Mayo Run/Walk on May 1st, 2011 in Irvine to help raise money to help make a difference in a child's life. The money WE raise will fund research that explores causes, treatments and cures for pediatric cancer.
It's easy!  Click here to go to the Tiny Oranges team page. Click the "Join Our Team" at the top and the sign up will walk you through the rest.  You can choose any event…half marathon, 10K run, 5K run/walk or 1K kids' fun run and sign up the entire family.
We have 20 people on our team thus far and have already raised $653 and our team ranks 2nd in the line up! My goal for now is 50 people, so please consider joining us!!  It will be a ton of fun, and the moment you click to sign up, you will immediately get a warm fuzzy feeling about doing something really powerful for an amazing organization.
And, may I have a drum roll please…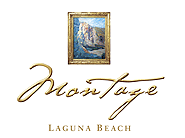 It was just announced this week that the Montage Laguna Beach has so generously offered to sponsor our team and will be providing, are you ready for this, a complimentary one-night weeknight stay in an oceanfront room* at their GORGEOUS property to the individual on the Tiny Oranges team who raises the most money for pediatric cancer research!   A value of $700.  I am so excited about this and feel so THANKFUL for their support of our team.  Thank you! Thank you!

I fell in love with Running Divas at the Long Beach Marathon expo when I saw their hip running apparel and fun slogans that celebrate running.  I have been talking with the owner and he has offered to do a custom designed tee or tank for our Tiny Oranges team at HALF price. Could be as cheap as $11!  Again, so grateful for their support.  Stay tuned for more information on our cute team tank or tee!   Click over and check out the cute slogans.

So, lots to be thankful for this year.  And I would like sincerely thank YOU for reading my blog. You inspire me and keep me going every day!  I wish you and yours a very happy holiday!  I am also still working on my place cards & table topics for my dinner tomorrow.  If you want to help me out with any new questions – please click here to join the conversation over at the SoCal Family Connection!   XO Jen
{*A One-Night Stay in an Ocean View Guestroom for 2 Guests including room and tax. Based on availability. Not valid on Fridays, Saturdays or Holidays. Black out months of July & August apply.Valid 05/01/11 through 05/01/12.}
You Might Also Like