by jen
Wordless Wednesday – Baby Stella
Wednesday December 29, 2010
see more by
jen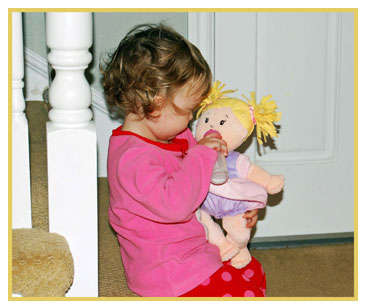 Santa brought my 1 1/2 year old daughter this Baby Stella doll for Christmas.
In the midst of all the craziness on Christmas morning, I looked over, and there she was by herself on our bottom step feeding Baby Stella quietly.
It was such a cute, peaceful moment.

For more Wordless Wednesday pictures, head on over to Angry Julie Monday!
You Might Also Like