by admin
OC Prenatal & Postnatal Pilates with Knocked Up Fitness
Tuesday August 2, 2011
see more by
admin

Erica Ziel-Conklin is a certified personal trainer, pilates instructor and nutritionist specializing in fitness-infused pilates here in OC training out of Body Design in Newport Beach. With vast experience in and a passion for prenatal and postnatal fitness, Erica launched Knocked-UpFitness.com to educate and train sassy mamas-to-be.
It just so happened that shortly after launching Knocked Up Fitness, Erica found out she was "knocked up" herself (hee hee) and is currently expecting her third child this fall!  I have to say I don't think there is anything cuter than taking a prenatal fitness class from an instructor that is ALSO pregnant!
I trained with Erica before my second half marathon to strengthen last year and her training is A-MAZING. Click here to read my experience.  Erica has also trained my fellow blogger friend, Shanna, from My Favorite Everything to get her into shape after having her third child.
Check out Shanna's before and after pictures. Incredible!
Erica is currently offering special OC prenatal & postnatal pilates classes at the following times:
Mondays 2pm
Tuesdays 6pm
Wednesdays noon
Wednesdays at 5pm
Saturdays 10am
Her other regular (AWESOME) pilates classes (fit pregnant gals & postpartum welcome) occur on:
Mondays 7am
Wednesdays 7am
Fridays 6am
Saturday 8am
All classes taught at Body Design
300 Newport Center
Newport Beach
In-home training also available!
Special Summer Price* for new prenatal or postnatal clients!
12 classes $300 (save $120)
Private prenatal or postnatal Training Special 12 for $840 (save $240)
(*Must be currently pregnant or have had a baby within the last 12 months to qualify for this special series.)
Erica is also currently working on filming her very own  prenatal pilates VIDEOS so soon you will be also be able to workout with an amazing prenatal trainer in the comfort of your own home. I will do a post when the first one is released!
I am a complete believer in the benefits of pilates and how it can benefit your health and there is no better person to train with in Orange County than Erica! Make sure to tell her Tiny Oranges sent you to get this special pricing!
Email Erica at info@knocked-upfitness.com to sign up for a class
Stay up to date with Knocked Up Fitness on Facebook
Follow @KnockedUpFit on Twitter
Happy Tuesday Mamas!  Hope you have a great day!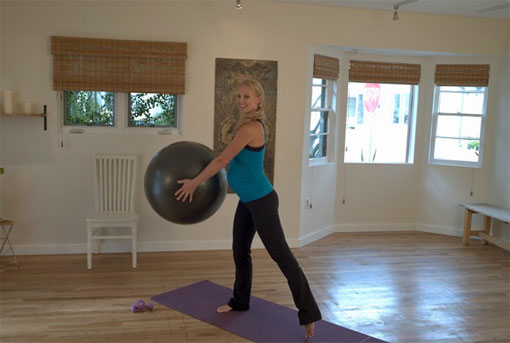 {Disclosure: Knocked Up Fitness is a Tiny Oranges Sponsor}
You Might Also Like