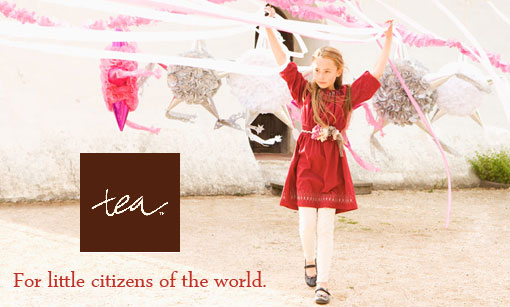 I first was introduced to Tea Collection clothing a couple years ago when my girlfriend gave us a darling little wrap dress that was a hand-me-down from her daughter.
It quickly became one of our staple pieces and my daughter wore it ALL of the time. I was very impressed with how well it held up wear after wear which is definitely the sign of a quality clothing company. You know you have a high-quality piece when a hand-me-down still looks great after going through two kids!
So recently when a representative contacted me from Tea Collection about a review and giveaway I very enthusiastically accepted because:
#1. I already know and LOVE this brand
#2. I am thrilled to get to offer one of my readers a $100 gift certificate to shop!