by jen
Bel Bambini – Newport Thanksgiving Sale + $100 Giveaway!
Monday November 21, 2011
see more by
jen

Well, it is Thanksgiving week, and I for one am thankful for this post because I get to share with you an amazing Thanksgiving Weekend Sale at the newly opened (YOU HAVE TO SEE IT FOR YOURSELF) Bel Bambini- Newport children's boutique and showroom in Orange County. And, Bel Bambini- Newport is giving away a $100 gift card to shop to one lucky winner! Woo hoo! Make sure to enter below.
Bel Bambini – Newport is a 10,000 square foot showroom on Newport Boulevard fully equipped with a built-in stroller park, exquisite nursery vignettes and every item you could ever need or want for your baby and little ones. I stopped in this past Saturday and it is jaw-dropping amazing!
Let me tell you about the sale.  It's not just ANY sale this weekend, it is a HUGE sale. Starting on Black Friday and running through Sunday (11/25 – 11/27) they will be open special hours all three days, Friday-Sunday, from 10am-7pm.
They have brand new merchandise just in and I wanted to highlight a few super cool promotions…
Enjoy 10% off the ENTIRE STORE (excluding strollers & car seats)
Perfect time to stock up on holiday, shower or new baby gifts!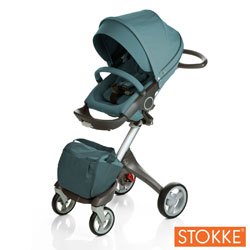 Buy a Stokke Xplory Stroller, get a FREE diaper bag and parasol
Buy an Orbit Travel System G2, get a stroller seat at 50% off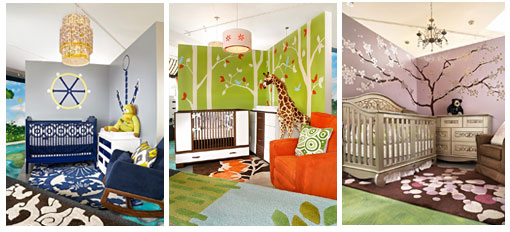 FREE one-hour in-home consultation with their accomplished nursery Design Director!
In addition to the free consultation, if you are interested in booking their nursery design services, they have two options available:
* $985: One-week service of a complete nursery design concept. Customer is responsible for installation. (Regular price $1,500)
* $3,500: Four-week full-scale nursery design service. This is a comprehensive package which includes a month's service of nursery design and project management. (Regular price $4,200)
Bel Bambini's Design Team specializes in eco-friendly designs. You can view photos of their store see their exquisite work or visit the boutique to see the designs in person. Be prepared to "oohhh and ahhh" and use the phrase, "SOOOOO cute!" a lot.
FREE gift wrapping
You guys, when Loann the owner sent me the link to show me the new Origami Power Folding Stroller, it almost made me want to have another baby. Almost. Why, oh WHY, was this not around when Morgan was a baby?!
Are you ready for this? Brace yourselves, because this stroller will be life changing…
Bel Bambini just received into their showroom the FIRST EVER stroller that folds and unfolds with a touch of a button. Yes, you read that correctly.  You push a button to fold it. Are you intrigued?
I was, click here to scroll down and watch the video of it in action. A-MAZING!
They are the ONLY boutique or store in all of Orange County to feature this revolutionary product, the Origami Power Folding Stroller by 4Moms. It is worth a trip to the boutique just to test it out for yourselves.
And oh yeah, it ALSO charges your cell phone and can track your miles walked, in addition to even other cool features.  I am not kidding when I say "life changing."
She also shared with me that the opening of Bel Bambini – Newport's Baby Apparel Boutique on their second floor is coming soon! This will add 2,000 more square feet to our showroom offering OC moms the best infant and toddler apparel ranging from infant essentials like onesies, to organic cotton clothing, to gorgeous baby designer apparel from Baby Chloe, Baby Dior, Baby Fendi, Baby Hugo Boss, Baby Jean Paul Gaultier, Baby Stella McCarthy, Baby Marc Jacob, Baby Roberto Cavalli, and many more.
More information about their Invitation Only Grand Opening Event to come so sophisticated and savvy OC moms … sign up for their E-Newsletter to receive your invitation! Visit www.bel-bambini.com.

One lucky winner will receive a $100 gift card to go shopping at the Bel Bambini-Newport location*!
Contest runs through Monday, 12/5/11 at 5pm PST. Winner will be drawn at random and contacted via email so please leave your email address in the email field (won't be published.)
To enter, please leave a separate comment for each entry in order for it to be counted.
Entry options:
1. What would you use a $100 gift card to shop for at Bel Bambini – Newport? Click here to see all the items they carry! – 1 ENTRY
2. [Like] Bel Bambini on Facebook – 1 ENTRY
3. Follow @Bel_Bambini on Twitter – 1 ENTRY
4. Sign up for their e-newsletter (bottom of home page – click here) – 1 ENTRY
5. [Like] Tiny Oranges on Facebook – 1 ENTRY
6. Follow @TinyOrangesOC on Twitter – 1 ENTRY
7. Sign up for Tiny Oranges email updates – 1 ENTRY
8. Tweet, "Enter to win a $100 gift card from @Bel_Bambini Children's Boutique in Newport on @TinyOrangesOC!  http://wp.me/p1MmcT-2rj" – 1 ENTRY
Fine print: The $100 gift card is valid in-store in the Newport Beach location. Winner must be able to come to pick up their prize in the store within 60 days of winning and give permission to be photographed at Bel Bambini receiving their prize.  Bel Bambini  and Tiny Oranges will be announcing the winner and posting pictures to celebrate. Fun!!  If winner is unable to make it to the store to pick up their prize within 60 days, prize will be forfeited and a new winner will be drawn.
[Disclosure: This is a sponsored post by Bel Bambini to promote the upcoming sale and new location in Orange County.]
You Might Also Like