by jen
Burke Williams Day Spa: A Suburban Retreat
Thursday December 8, 2011
see more by
jen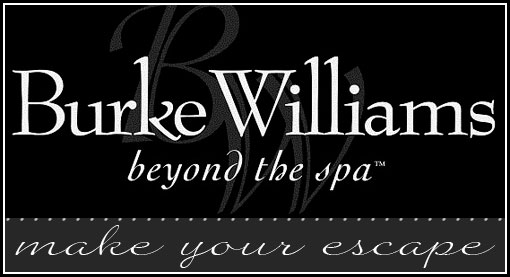 The car is too quiet.
No one is demanding a different song on the CD. No one is asking for a snack. What is going on?
I am in the Mission Viejo Kaleidoscope center parking structure. As I wind up, I automatically think, "Am I going to Jump N' Jammin? Did I pack a change of clothes in case newly potty-trained Morgan needs them?"
But wait, no one is in the car except ME.
When I pull into the Level 5 parking lot, I see the lovely doors and the gold BW sign calling to me…whispering….no one needs you for a few hours…relax…unwind…breathe. I remember why I am there, I open the doors and exhale.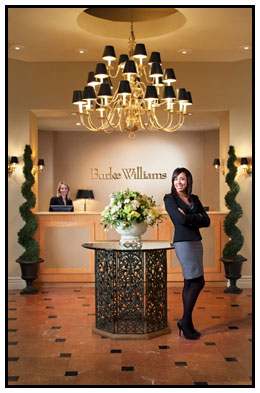 Welcome to Burke Williams Day Spa, an idyllic suburban retreat where OC moms can escape and enjoy some well-deserved time to do nothing but focus on yourself. Imagine that!
I had the pleasure of going last Friday afternoon and got four solid hours of relaxation to enjoy every aspect of the lovely Burke Williams Mission Viejo.
From the moment you enter the elegant foyer, the soft lighting and soothing music transport you to another world.
The facility is spacious and heavenly.
Prior to your treatment you can enjoy amazing amenities like the steam room, sauna, expansive jacquzzi and cool mist room.
[Photo credit: Burke Williams]
No cell phones, cameras or computers allowed. Turn 'em off and leave 'em in the locker. It is a time to unplug and reconnect in a different way.
What impressed me the most about Burke Williams were the details!
To me, it's the little things that all add up to make a seriously phenomenal experience. It seems like Burke Williams is committed to making your stay as comfortable as possible.  Let me tell you my favorites…
My floor length locker, cozy hooded bath robe, full size bath sheets, hair ties, toothbrush & toothpaste available on request, geranium & mint infused washcloths, bathing suit bags, products galore, fresh water & lemonade…pretty much anything you would need to make your pampering day just all around delightful.
[Photo credit: Burke Williams]
Before my treatment I did a little steam and sauna time, then headed to the Women's Quiet Room to relax. This was one of my favorite highlights of this facility.
A long line of cushy recliners with privacy curtains in between, this is a space where you can go and take a nap, snuggle in with a blanket and meditate, or turn on the low light behind your chair and read the current issue of Coastal Living like I did. Heaven.
Then it was time for my first treatment, the 50-minute Pure Relaxation Massage ($105).  It was the perfect custom massage to relieve stress and tightness.  It is astounding to me how I don't realize just how tensed up and tightly wound I am until I am on a massage table. I don't think I have ever appreciated a good massage so much in my life since becoming a mom.
Raquel took fabulous care of me. I walked out feeling like Jell-0.
I had back-to-back appointments, which was truly a-mazing. I never get both a massage and facial the same day, so it was a complete luxury to finish my massage and know I was walking into a facial.
Mikaila was my therapist for my 50-minute Spa-Style facial ($105). I couldn't remember the last time I had a facial. I am committing to regular facials in 2012. At 37 years old, I don't have time to mess around! But that's another story…
She did a wonderful process of cleansing, exfoliating, extractions (YAY) and ended with a fabulous warming mask which was supposed to increase circulation and give your skin a renewed glow. I LOVED it. My skin still feels soft almost a week later.
What stood out to me about this particular facial was the MASSAGE.
She spent a LOT of time on my face, neck, shoulders and also feet (my favorite!) Meanwhile my hands were soaking in a paraffin hand dip + gloves.
She was phenomenal. I will definitely be back to see both Raquel and Mikaila.
Overall, it was a blissful afternoon. For any moms looking for a suburban retreat, Burke Williams is the perfect place to steal away for a couple hours and get recharged. As moms we have to take care of ourselves first, so we have the energy to take care of our families. You deserve it!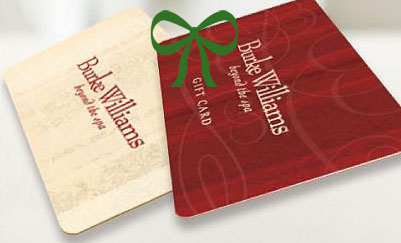 Looking for the PERFECT gift this holiday season? Treat the one you love to the gift of relaxation and renewal. Their Gift Card packages not only save you money, but they come with a special bonus – a 3-Day Spa Pass ($120 value.)
There are 3 different gift card packages for her:
* Relax: 50-minute Pure Relaxation Massage OR 50 minute Spa-Style Facial and a 25-minute Salt/Sugar Glo with Hair Masque Enhancement for $159 (regularly $200)
* Renew: 50-minute Pure Relaxation Massage with Hot Stone Enhancement, a 50-minute Spa-Style Facial AND a 25-minute Salt/Sugar Glo with Hair Masque Enhancement for $259 (regularly $325)
* Inspire: 25-minute Salt/Sugar Glo, 80-minute Burke Willams Massage AND an Anti-Aging Facial for $359 (regular price $445)
Click here for more info and to buy one online.
Burke Williams Membership – More Spa for Less!
Becoming a member of Burke Williams Spa is the perfect incentive to get in and take care of yourself while saving money at the same time!
Their Essential Membership is $79/month and includes one free 50-minute Pure Relaxation Massage or Spa-Style Facial for just $79 /month. Think it would be hard to make it once a month? They allow a 60 day rollover, so you may go every other month and get a massage and facial on the same day. LOVE THIS!
Their Beyond Membership is for those that want to enjoy the facility on a more regular basis. You will receive everything in the Essential Membership PLUS access to the spa where you purchase your membership anytime you want to visit, Sunday – Friday for $109/month.
Burke Williams Day Spa has two locations in Orange County; Mission Viejo in the Kaleidoscope Center and one in The Block of Orange.
www.BurkeWilliamsSpa.com
Follow Burke Williams Spa on facebook & @Burke_Williams on Twitter for special offers!
[Disclosure: Burke Williams is a Tiny Oranges Sponsor and I received complimentary treatments to facilitate this review.  I know, it's a really tough job. All opinions are 100% my own. It is a lovely, amazing facility and I highly recommend it and I WILL be back!]
You Might Also Like