by jen
Green Holiday Gift Guide by Granola Babies
Tuesday December 13, 2011
see more by
jen

Since it 'tis the season of giving, I wanted to put together a green holiday gift guide for all those eco mamas out there!
So I asked Giselle Baturay, owner of Granola Babies and an expert in all things eco-friendly for parents and babies, to give me her top holiday gift picks. Here they are!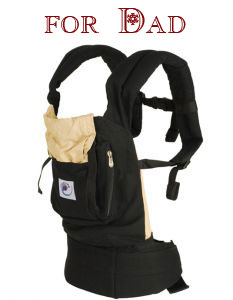 The Ergo Baby Carrier is a favorite for dads since it's easy to put on, has a sporty look and is very comfortable to use with babies and toddlers.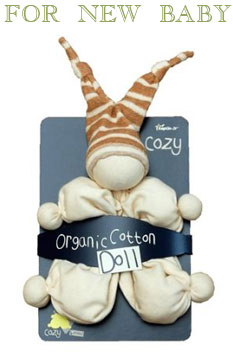 The Keptin Jr series of teething toys are made of organic cotton so you can feel good knowing that your baby is mouthing only natural toys.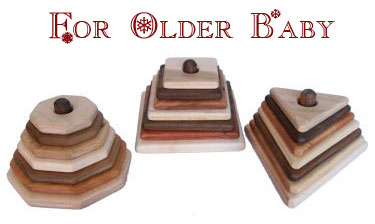 Babies develop coordination and creativity while playing with our popular hardwood stackers.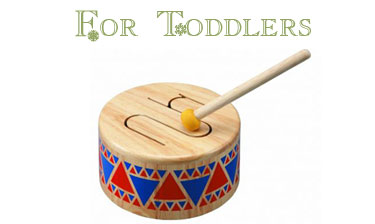 Toddlers love musical instruments and our solid wood drum by Plan Toys is one that they'll keep using through toddlerhood and into preschool age as well.
Such a fun way for preschoolers to carry their favorite toys and books around the house. Our Book Buggee is also available in Princess, School Bus and Orange.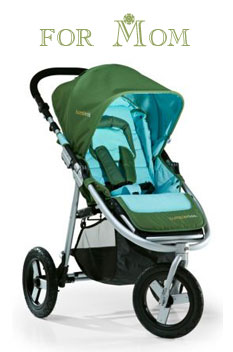 Bumbleride strollers were created by parents (by a mom and for a mom) so everything you'd want for your little one while strolling around town can be found in our Bumbleride strollers. The Indie series are the most popular Bumbleride and we're happy to show you the different features it has.

A gift that each parent and child would love – a gift certificate from Granola Babies. They'll be able to choose from OC's largest selection of eco-mama and baby products.
Thanks Giselle!  And for every toy purchase of $25 made this month at Granola Babies, you will be enter to win a $100 gift certificate on Christmas Eve!
You can shop for these natural products online at www.GranolaBabies.com site or visit their fabulous new location in SOCO adjacent to The OC Mart MIX in Costa Mesa.
Granola Babies also offers a ton of great classes at their store, check website for more information and follow Granola Babies on facebook and @GranolaBabies on Twitter to stay up-t0-date on the latest.
[Disclosure: Granola Babies is a Tiny Oranges Sponsor]
You Might Also Like