by jen
Strike! A Bowlmor Lanes Bowling Birthday Party
Thursday January 5, 2012
see more by
jen

This post is written by Susanne and has great ideas for a bowling theme birthday party! Sounds like so much fun for the kids and Bowlmor Lanes in Tustin is an amazing venue to host your party! Here is all about Susanne's daughter's birthday and some of the cute theme ideas they incorporated into their bowling soiree…
"Last May my oldest daughter, Sadie, decided that she had to have a bowling birthday for her 5th birthday…in November. Gotta love a planner! I checked out some of the local options online and Bowlmor Lanes quickly became my first choice!
Their original location opened in NYC back in 1938- I loved that the decor is kind of a throw back to that golden age of Bowling, but in a totally modern, CLEAN, high-tech & upscale design. You walk in and just FEEL like you should be having FUN!
[Photo credit: Bowlmor Lanes]
And this place is a full service party venue!
They aim to make your party completely hassle free, so you can enjoy and not have to work at your own party. When you arrive your Event Host meets you at the front and is there to help make sure everyone is having a good time, eating, opening presents, etc… They are great about checking in and moving the party along schedule.
They have several packages to choose from, one even includes printed invitations, custom birthday cakes, a sign-able bowling pin and a $5 gift card favors towards the guests next Bowlmor experience.
[Photos by Susanne]
The food is tasty! Loved the playful menu by Celebrity Chef David Burke, we chose the Cheese Pizza for the kids but had a little more fun with the adult selections: Cheeseburger Sliders + BBQ Chicken & Cheese Dumplings with this delicious peppery sweet & sour sauce.
Topped off by a side of their "Crispy Treats" which includes fries, onion rings & tater tots (YES, TATER TOTS!)
Because I tend to get a little excited when it comes to party planning, here are some of the cutesy details I got carried away with:
I ordered my invitations from www.Zazzle.com– they had a super cute bowling pin design with a number 5 which was fun because I could customize the text on the front & back. (And www.zazzle.com always seems to have amazing coupon codes)
I baked chocolate bowling ball cupcakes and funfetti cupcakes with white frosting with big fives on them to match the invitations.
Tip: To get the cupcakes from my kitchen to Bolwmor Lanes I bought the plastic cupcake containers from the Bakery section at Ralphs for $1.50 each.  SO great because they are sturdy enough to use again but if you accidentally leave them behind it's no biggie.
I found an awesome selection of balloons (fave is the black & white swirl) at Where's the Party. I could get lost in that store…
I also found at Where's the Party a bunch of funky old school candies (Zots! Remember those?) for the goody bags. I had already ordered some bowling themed temporary tattoos and these adorable black & white swirl suckers from www.orientaltrading.com. And I included a little note that said "I had a ball bowling with you! Love, Sadie"
For thank you notes I found super cute black & white polka dot blank note cards at Target & traced lines in them so Sadie could practice her letters and thank her friends!
The party was a total hit– Sadie had so much fun bowling with all of her little 5 year old friends especially with the special ball ramp & bumpers so even the littlest of siblings could have their STRRRRIIIKE moment!
Oh and when planning your party at Bowlmor be sure to schedule in a little extra time for the arcade equipped with an over-sized toy grabber claw game (have I mentioned I'm toy grabber claw game junkie?)
For me, the best was at the end of the party when all of our hands were full of gifts and balloons I had NOTHING to clean up & NO gratuity to figure out & didn't have to even sign a check because we had taken care of all of that ahead of time.
Thank you Bowlmor Lanes for making my daughters bowling birthday a breeeeeeeeze!"
Bowlmor Lanes
at the District at Tustin Legacy
www.BowlmorLanes.com
 Follow Bowlmor Lanes & Strike on Facebook + @BowlmorLanes on Twitter
Click HERE for more information on Parties & Special Events and…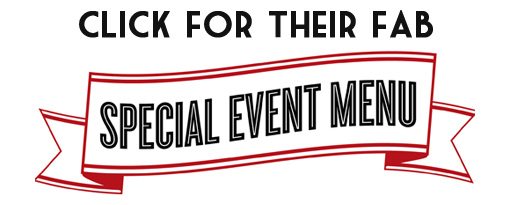 [Disclosure: Bowlmor Lanes Orange County is a Tiny Oranges Sponsor. Photo credit above: Bowlmor Lanes.]
You Might Also Like