by jen
Lovely Paper Craft Parties
Thursday March 8, 2012
see more by
jen

I love a great party idea which is why I am so excited to share with you a local OC company called Lovely Paper which offers craft parties at your location in Orange County or LA!
Owned by Patricia Aguilar, an artist and teacher who married her two passions, Lovely Paper is a company that celebrates teaching people to unleash their creativity through whimsical crafts.
Do your children LOVE doing crafts? I know my oldest daughter could spend hours working on art projects, so I can only imagine the fun she would have at a one of these parties!
Parties by Lovely Paper are geared towards ages 7 – 12, but she can do younger if your child is old enough to sit and craft OR even for adults! Think how fun it would be to have a craft party for a baby shower or moms' night out!
Lovely Paper will come to your event and put on a fun craft party which includes:
* 2 hours of crafting with 5 crafts per participant. Parties are $250 for up to 10 participants, each additional is + $20. Mention Tiny Oranges and book your party before June 1st, 2012 and you will receive 20% OFF – Yippee!!!
* All supplies, drop cloth for the floor, table and tablecloth if needed, and a small treat bag for each of the participants.
You can choose from one of her three most popular themes: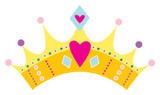 This girly-girl sparkly craft party includes bejeweled crowns, fairy wands, castle photo cards, paper jewelry charm bracelets, and a wish box for the party celebrant.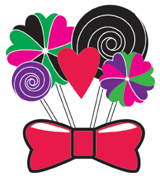 This bright colorful craft party includes masks, paper flowers, flower photo frames, paper weave bracelets and a wish box for the party celebrant.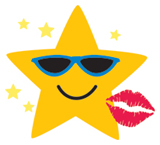 This superstar craft party includes an animal print jewelry box, a jewel and animal print paper mirror, an "autographed" photo card, a paper purse with bejeweled ribbon handle and a wish box for the party celebrant.
Or maybe you have your own theme in mind?  Lovely Paper will work with you to create a customized craft party with crafts to fit your theme. Prices will vary due to supplies, call them for a consultation.
And, for extra convenience, for an additional cost Lovely Paper will provide light snacks, appetizers, paper cups, paper plates, and napkins in matching theme colors. Click HERE for more details.
You can also visit www.LovelyPaperParty.com and their online retail shop that includes wonderful products by independent designers and click here to follow Lovely Paper on Facebook.
[Disclosure: Lovely Paper is a Tiny Oranges sponsor. Check out their darling ad in the right column!]
You Might Also Like