by jen
Newport Cottages Design Services [+ Giveaway!]
Wednesday September 26, 2012
see more by
jen

HELLO mamas! I am very happy today because I have two amazing back-to-back giveaways this week. Just wait 'til you hear about this one!
Today's giveaway is offered by Newport Cottages, a USA-made furniture manufacturer specializing in custom children's pieces built to last a lifetime.  One very lucky reader will have the chance to win that Tiny Tots Table pictured above and a pair of Tiny Tots chairs! Not only that, the winner can choose their custom color finish from these 28 finishes! Did I tell you it was amazing? A $490 retail value amazing! Good luck, please enter below!
Every piece of furniture from Newport Cottages' California coastal cool collection is made to order. This means your order is custom made for you, by real people, using Old World craftsmanship techniques. You can customize size, finish, style. The sky's the limit.
If you happen to be in Fashion Island sometime, you should definitely check out their retail location in Atrium Court to see for yourself the QUALITY of their work.
I am sure many OC mamas are familiar with their gorgeous furniture, but did you know Newport Cottages also provides design services?
If you would like professional direction in creating your nursery or child's room, they offer full-scale interior design services specializing in your family's design needs.  From classical traditional to modern pop Newport Cottages is available to listen and meet your needs.  A list of sample services include:
~ Full custom design
~ Vendor referencing
~ Space planning
~ Furniture selection & layout
~ Color placement and theory
~ Custom bedding and draperies
~ Virtual room designs
~ Digital boards and  hand renderings
~ Selection of artwork, unique accessories, and decor
~ Help with developing your sense of style into your own home
Here are some photos of a recent Newport Cottages design project:
This design incorporated a custom conversion crib and a custom dresser. Don't you just love the creamy ivory, pink and grey color combination? So sweet and feminine. 
This design included the Cape Cod bed with Rose Garland appliqué, Curved Drawer Nightstands, Taylor Three Drawer Nightstand with Hutch and the Tiny Tots Table and Chairs (like you could WIN!)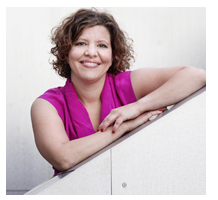 Jenette Di Fazio is the in-house Interior Designer for Newport Cottages and has a passion for bringing your vision for your child's living space to life.
This is what Jenette shared about how she approaches design:
to me — it is the meeting place with my client, and an opportunity to transform an environment into a reflection of one's own personality. A designer arranges and adorns a space, empowering an individual to express a relationship with an aesthetic, safe, well-balance environment. It is external insight and compassionate vision. The meeting between two persons to discuss and implement changes and improvements is the essence of the art and science of design. With education, experience and sensitivity, the designer introduces space into a palette of textures, colors and definition to create a domain from what was just place. In doing so one's surroundings, become a living space that contributes to each who enters. This vision is my passion, and this is the experience you can redeem by building a relationship and project with me.
For more information on Newport Cottages Fashion Island design services or to inquire about any of their pieces you can call 949.644.4122 or visit www.NewportCottages.com. You can follow Newport Cottages on Facebook, @NewportCottages on Twitter, share design inspiration on Pinterest and follow current trends and tales on their blog.
 Newport Cottages Tiny Tots Table & Chairs Giveaway!
[Disclosure: Newport Cottages is a Tiny Oranges Sponsor & we heart them big time!] 
You Might Also Like