by jen
Jessica's Loft Giveaway & Coupon Code!
Saturday December 15, 2012
see more by
jen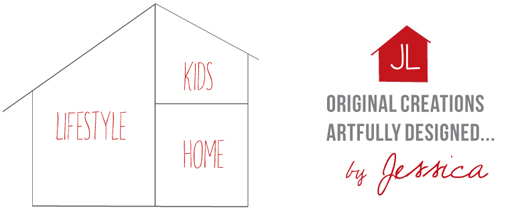 Jessica's Loft is a collection of creative products founded by local designer and OC mom, Jessica. I am excited to share them today just in time for the holidays, along with a giveaway and promo code TOHOLIDAYS to save 20% on your order between now and 12/20 (which is also the deadline for Christmas delivery!)
The Beansters: Simple Sewing Kits for Kids

One of my favorite Jessica's Loft finds are her easy sewing kits for kids, affectionately called "The Beansters." I posted about The Beansters awhile back because I fell in love with this idea for my own kids.  The kits bring a modern twist to old school crafts.
Using a simple bean shape, the kits are simple to sew, draw and accessorize. The perfect craft for a little "down time" during the Winter Break.

iTote Smart Phone Wristlet

Another popular product is her new Hook & Grommet iTote, which is a smart phone wristlet. Such a cute and stylish way to organize your essentials.

The concept for this product was made out of frustration. Tired of searching her bottomless pit of a handbag for her phone, keys and headset, Jessica decided to design a product that could keep everything in one place.
The wristlet design is small enough to fit into a small purse and can also serve as a keychain. By using a simple, original design, the components can be mixed and matched to coordinate with your outfit.
From going to the gym or a night out on the town, your iTote will have you organized!
As one of her customers raved,
"Thrilled with this iTote. It's perfect for when I just need my phone and keys – I can slip in an ID and credit card as well. This will be my go-to Christmas gift this year." ~ Lisa Bass, Santa Barbara
Again, enter code TOHOLIDAYS for 20% off now through 12/20, and get your orders in before then for Christmas delivery! Have a great day everyone!
[Disclosure: Sponsored Post]
You Might Also Like