by kali
Great App for Lunch Planning
Tuesday April 8, 2014
see more by
kali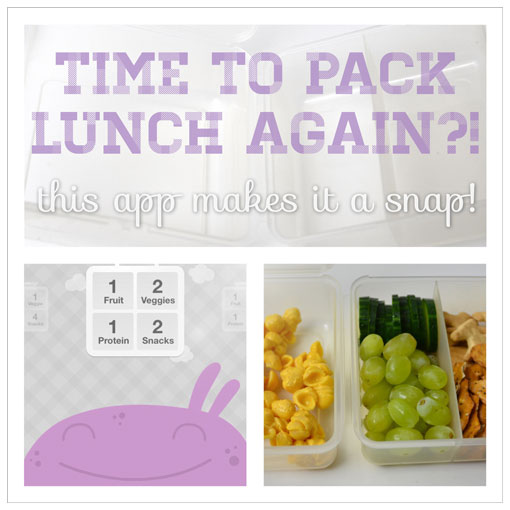 Packing lunches has always been a struggle until I found this great lunch planning app!
You know how it goes, you pack lunch and it comes back home uneaten or you let the kids pack their own and it's mostly cookies and chips, right? This app makes the whole process so much easier, it's called La La Lunchbox and has been a huge timesaver on school mornings.
It is super easy to use, in fact the kiddos can do most of the work. They get on it over the weekend and pick out items for their lunch throughout the upcoming week.
Lunch Planning App 
La La Lunchbox comes preloaded with tons of options, and you can also take photos and add your own items to the list.
Kids take ownership by choosing from fruit, veggie, protein and snack to make sure the lunch is nutritious, balanced and also enjoyable.  The app creates a grocery list for the week, so when I'm at the store I can make sure to get the items needed.
Then in the morning before school, myself or the kids just open the La La Lunchbox and start packing from the list for that day. So easy, no thinking required!  And no nagging to have them pack something other than cookies since the list is right there and the kids chose the items on it themselves.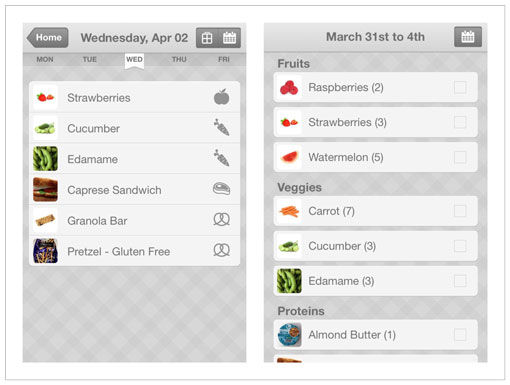 Give La La Lunchbox a try and see if it makes your already hectic mornings a bit more relaxing.  And if you have any other apps that you recommend to make your kiddo routines easier, please leave them in the comments below!
You Might Also Like