by christy
Adorable DIY Halloween Costumes for Kids
Monday September 29, 2014
see more by
christy

Halloween is coming!!  It may still be scorching hot in the afternoons, but soon (fingers crossed, SOON), it will start to cool off and be time for pumpkin patches, changing leaves, cool, misty mornings, pumpkin spice lattes…and picking out Halloween costumes!
Lately I've been on the Pinterest lookout for simple and adorable DIY Halloween costumes for kids you can easily make yourself and have picked out some of my favorites to share.
DIY Halloween Costumes for Kids 
a Halloween Costume Round-Up
DIY Halloween Costumes for Girls
1. Bag of Jelly Bellies

Love this idea! My little girl loves balloons, so this would be cool (and pretty easy!) to make. Featured here on Modern Kiddo along with a ton of other cute ideas.
2. Cotton Candy

Oh my gosh, sooooo sweet for little itty bitties!  Look at this cotton candy costume.
3. Flower Pot
I cannot handle this cuteness.  You have to see for yourself.  Click here for DIY instructions to make your cutie into a little flower pot.
4. A Snail
I don't think I have seen a snail costume before!! Love!!
5. Raining Cats and Dogs

Absolutely precious raining dogs and cats costume via Real Simple.  And super easy – especially if you are putting a last minute costume together.   Basically grab some rain gear and adhere your dogs and cats!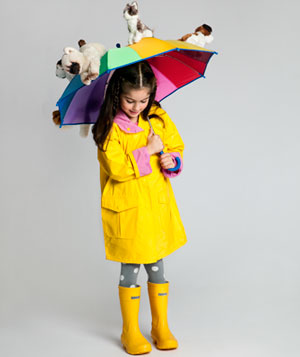 DIY Halloween Costumes for Boys
1. Jedi
Have any Star Wars fans in your house?  Check out this how to make a Jedi robe tutorial.
2. Clark Kent (Superman)

Here's a slightly different (and super simple to make) take on Superman – neat idea for boys of all ages!
3. MINECRAFT Costume

This blog describes how you can make this super cool MINECRAFT costume for less than $10.  Score!
4. DIY Ninja Turtle

Heroes in a half shell – turtle POWER!  YES!  My son is obsessed with Teenage Mutant Ninja Turtles, and this DIY Ninja Turtle costume idea is doable to make from home.
5. A LEGO

This LEGO costume is pretty cool, and clever. Easy to make at home!
Unique Costume Ideas for Boys or Girls
1. A Crayon
A $5 costume? Yes please. Here's how to make your kid a crayon costume this Halloween for only $5!
This could work for either a little girl or a little boy.  How cute…and easy to make…is this?!  I found this funny and unique idea on All for the Boys.
3. Scuba Diver

Simple to put together…and fun because we live near the ocean. Make your own scuba diver costume!
4. Despicable Me Minons

Always a hit, always. Click here for the DIY tutorial.
5. The Artist

Does your kiddo love art??  I mean, how cute is this artist costume?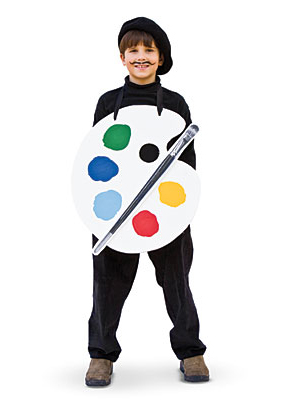 DIY Halloween Costumes for Babies
1. A Baby Moose

I am crazy for this Baby Moose costume. And you just need a brown warm up suit, white or beige gloves, and stuffing.  Done and done.
2. Baby Aerobics Instructor

Onesie, leggings, legwarmers, and a toy boom box.  Cutie patootie.  Dying over this one.
Adorable, adorable, adorable.  Here's the tutorial for a garden gnome costume.
Seriously, this Charlie Brown costume is precious.  It might also have to do with the grin that baby is sporting too…

5. Mummy
Cutie, cute mummy costume for an itty bitty!  A white onesie, some gauze and googly eyes…
 Thank you to ALL of the blogs and bloggers who shared these fantastic costume ideas online!
What are your favorite DIY Halloween costumes for kids?  There are soooooo many to choose from.  Comment below!
You Might Also Like