by jen
Cool Kids Decor
Monday February 9, 2015
see more by
jen

Links to Land of Nod's cool kids decor are affiliate links.
Home decor makes me happy. When I go into someone's home and they have a beautifully decorated space, I take it all in, notice every detail and it truly inspires a feeling of happiness inside.
Since having kids I have now, of course, fallen in love with kids decor. The colors, the patterns, I love it all. One of my favorite stores for cool kids decor is The Land of Nod.
When I was on their site recently I spotted so many unique pieces – kids furniture ideas I have never seen before – which makes me think, "Ding! ding! ding! Blog post!"
So here it is, some of my recent cool kids decor finds on The Land of Nod.
Space Saving Wall Desk for Kids
Three Tiers Wall Desk (White/White) / Looking glass desk chair (azure)
I love this wall desk because of the smart use of space! Desks can be so bulky, especially in smaller kids rooms like we have.  I love it combines shelf space with desk space.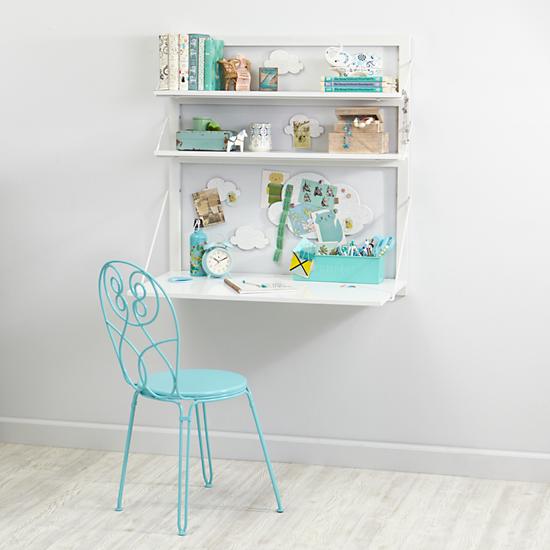 Cozy Reading Couch for Kids
As You Wish Upholstered Settee
Part couch, part oversized chair, they call it a settee – but I call it A-DORABLE!!!
You can pick from a ton of super gorgeous fabric patterns to match your nursery or playroom.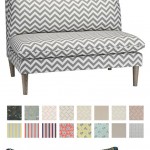 Playful Bunk Beds 
The Terrace Bunk Bed looks like a child's dream – super cozy and with scalloped edges that conjure up images of a little Juliet on the top bunk yelling down, "Oh Mommio-Mommio, where art thou Mommio? Bring thy a glass of water!"
Whitewash Kids Dresser
The Andersen 3-Drawer Dresser was a find because I love kids furniture that doesn't look too kiddish. Does that make sense? I am a huge natural wood whitewash fan – looks modern but also with a cottage homey look. They also have a lot of other pieces in the Andersen line including twin beds, nightstands, bigger dressers and toddler rails.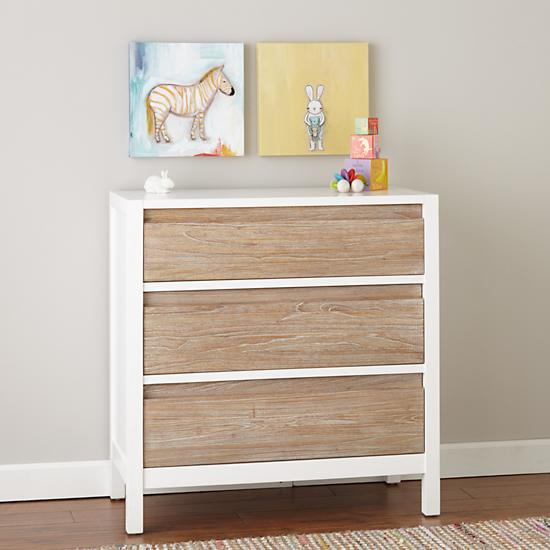 Modern Kids School Table
I will admit I went a little CRAY CRAY when I saw this find below!!! The New School Table with Bench can be pushed together with two to make this super cute double sided art/craft/homework space for kids or alone pushed up against a wall for a fun homework space.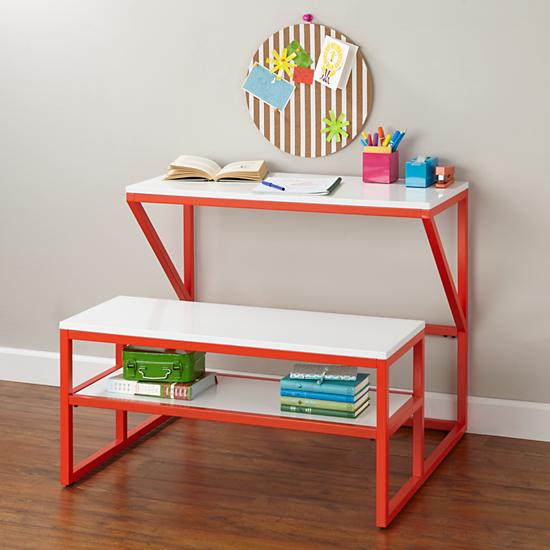 It's official, I want to life in The Land of Nod. That's all. Thanks for letting me share!
You Might Also Like