by jen
Tiny Travels: Top 5 Spring Getaways with the Kids
Tuesday March 17, 2015
see more by
jen

Welcome Spring! With Spring Break and summer vacation planning on the horizon I asked my dear friend and luxury travel writer, Jolie Loeb to give me a list of her top 5 travel destinations with kids.  Jolie is a mama of two girls, so she knows all about traveling with children, well. Very well. Here are her top spring getaways with kids…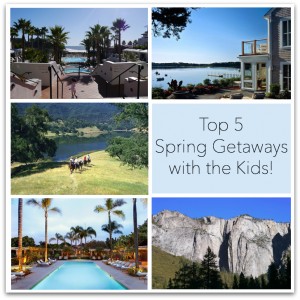 TOP SPRING GETAWAYS WITH KIDS!
by Jolie Loeb
Alright friends – straight up – none of these are bargains.  Some of them could qualify as How To's on breaking the bank.  But if you want to travel with the kids, and you want to go big before you go home, here are some high-end recs for local (and/or local adjacent, and/or like all the way across the country) globetrotting with your tots in tow.  Earmark these for summer too, or just bucket list 'em.  They'll quench your wanderlust and likely ignite the same in your kin.  Obsessions kick in earlier than they used to.  May as well plant one you can get on board with.
ALISAL GUEST RANCH AND RESORT, SANTA BARBARA
Giddy and up. This place was born to be a tradition, and that's probably why people make their reservations years in advance.  You know those movies with the wide open sprawl of land, pretty ponies, and trees that look that they've been waiting centuries to canopy you?  That's this place, plus all the archery, hiking, golfing, swimming, ropes coursing, mountain biking, and volleyball you can eat.  Think family BBQ's and movies beneath the stars, oh, and the morning horseback ride to breakfast is a must – hayrides for the horse weary. You haven't lived until you've heard cowboy poetry over pancakes.  Trust.
www.omotg.com/alisal-guest-ranch-and-resort
BACARA RESORT & SPA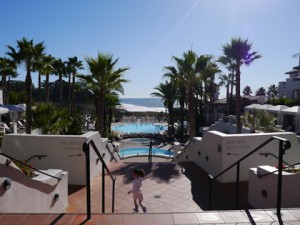 I did not expect this place to speak to my kids, turns out it serenaded them something serious.  They've got all kinds of kinder nooks and crannies baked into this place.  Like the sloping lanai right outside of The Bistro, where they can Jack and Jill til their hearts content as you indulge in far too many coffee refills, all overlooking the ocean.  And then there are all these totally doable hiking trails, tres kid friendly, one that leads to the beach, which leads to hours of beachcombing.  Just mind the tar. Poolside cabanas, of course.  Plus the smorgasbord of seaside adventures are at your avail – paddle boarding, kayaking, beach horseback riding?  Oh yes they did.  Must hits on your way out – The Coronado Butterfly Preserve and Goleta Butterfly Grove.  Spoiler alert: THIS is where all the butterflies have been hiding.  Cue your I-Phones.
www.redtri.com/bacara-getaway-kids
THE REDWOODS IN YOSEMITE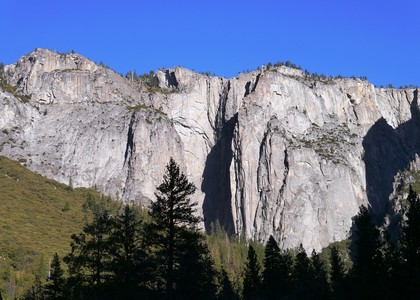 Watching their necks crane all the way until their chin is in the sky – the whole premise of awesome must be carved into the Yosemite Valley Floor, and rises like a Phoenix from the ground up.  Experiencing nature to this scale is an experience built for children, probably because it wasn't built at all.  Seeing them see those sequoias, search for waterfalls (because they'll actually find some), and giving them the opt to envelop themselves in completely unmanufactured beauty, it is worth the drive, it is worth the are we there yets, it is Mother Nature's most potent visual elixir.  The Redwoods makes it family accessible, in an ever so woodsy wonderland kind of way.  The whole renting a house, having a massive space to sprawl, making dinner by the fire, glass of red for us, s'mores, for, fine, them too.  With endless exploration, literally, right outside the door.  Vacation home rentals (that's what these are) take a bit more planning and prep on the front end, but for family vacating, it's an exceptionally user friendly way to go.
www.omotg.com/the-redwoods-in-yosemite
RANCHO VALENCIA RESORT & SPA
SoCal residents, this is your Shangri-la.  I was tempted to put Ojai Valley Inn on this list, but Rancho Valencia edges it out in terms of making serenity a far more family friendly phrase.  The rooms, you can't even call them that, they're villas, crazy beautiful, but none too precious.  Some come with their own private outdoor spa. This property is divine, overarching trees grandfathering impeccably manicured grounds, but the divinity here is so very much in the details. Fresh OJ delivered to your door each morning, a complimentary snack bar inside (snacks provided – the difference this makes in family vacating is immeasurable), tennis lessons for them, tequila tastings for him, and yoga atop the still waters. Don't' even get me stated on the spa.  Do get yourself a reservation.
www.omotg.com/rancho-valencia-resort-and-spa
WEQUASSETT RESORT AND GOLF CLUB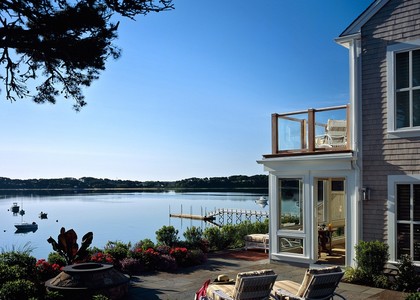 Here it is.  The holy grail of family vacating, a mere 3,000 miles away.  Hard to say who this place caters to more. . kids, parents. . it's a draw, which is only one fractional element of its lure.  Unless your last name happens to be Trump or Rockefeller, this jaunt will require a bit more than your casual lump of chump change, but once you get there, they are really good at validating why you opted to blow the wad.  A standard setting kids club with daily themes and east coast exploratory activities, a private boat (which if mostly empty, they may let your kid drive, #seriously, #youmayneedacocktailafter) to a private beach (BEYOND), kids buffet on a pirate ship (natch), regular rounds made by the Good Humor truck (ding ding!  Strawberry Shortcake on a sitck, anyone?), splash pad, pirate playground, nightly night caps by the fire, and a dive-in theatre under the stars, replete with a popcorn, snow cone, and gummy bear buffet that will stay in your dreams as long as theirs.   The family vacation mothership landed here.  I have my doubts it's ever departing.
You Might Also Like