by jen
Heartlake City Opens at LEGOLAND!
Tuesday May 26, 2015
see more by
jen


Disclosure: My family was invited to attend LEGOLAND California to preview the new Heartlake City LEGOLAND opening.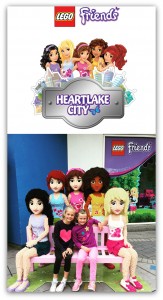 Heartlake City opened last week at LEGOLAND California and LEGO Friends fans will be delighted with this sweet new addition to the theme park!
My girls and I had the opportunity to preview the new Heartlake City, located on the west side of the Park in between Fairy Tale Brook and DUPLO Village.
When we entered the Heartlake City gate we were greeted by Olivia, Emma, Stephanie, Andrea and Mia singing LIVE on the Friends Forever Stage, which rotates to provide different backdrops for the 5 – 6 different live shows per day.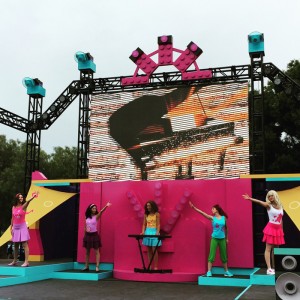 And, to my girls' delight, Emma and Stephanie were available to sign autographs and take photos after the show.
Tip: The line starts behind the carousel – high tail it over to get in line when the show ends!
If you have another adult with you, have someone take the kids on the carousel while one person holds the spot in line.
After the show was over, the LEGO friends TV show plays on the big screen over the stage where little ones can take a break and watch to rest tired legs.
Heartlake City includes these attractions: 
Heartlake Stables
A large building "trough" for children to play and build with LEGOS and then they can make their horses "gallop" by placing them on an interactive pulsating table.
Mia's Riding Camp  
LEGOLAND's first carousel which has 60 life-size horses and can accommodate 1000 people per hour. The horses are so cute I wanted a ride on one!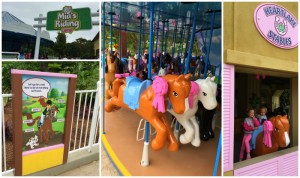 Heartlake Fountain
Splash pad in the shape of a heart in the "heart" of Heartlake City.
Heartake City Boutique
Darling boutique where you can purchase LEGO Friends gifts and toys.
Wok 'N' Bowl Ramen 
Yummy restaurant serving ramen noodles and story fried fresh meats and veggies along with an assortment of kids meals.
City Park Creperie 
Stand by Heartlake Fountain serving four different flavors of delicious crepes.
Outside of the City Park Creperie we had the opportunity to pose LEGO Master Builder, Robbie, and one of his creations – Olivia.
He told us a model like Olivia is made out of about 30,000 LEGO bricks and takes the  builders about a month to build.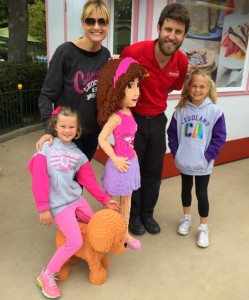 Heartlake City is included in LEGOLAND California park admission.
For more information visit www.california.legoland.com/LEGOFriends.
You Might Also Like