by jen
Random Thoughts
Tuesday June 23, 2015
see more by
jen

Well, we made it. We made it to summer that is. Friday was the last day of school. But every single year, it never ceases to amaze me just how exhausting the last few weeks of school can be. SO much stuff. Too much stuff. My bestie sent me this text in the middle of it. Yep. Summed it all up.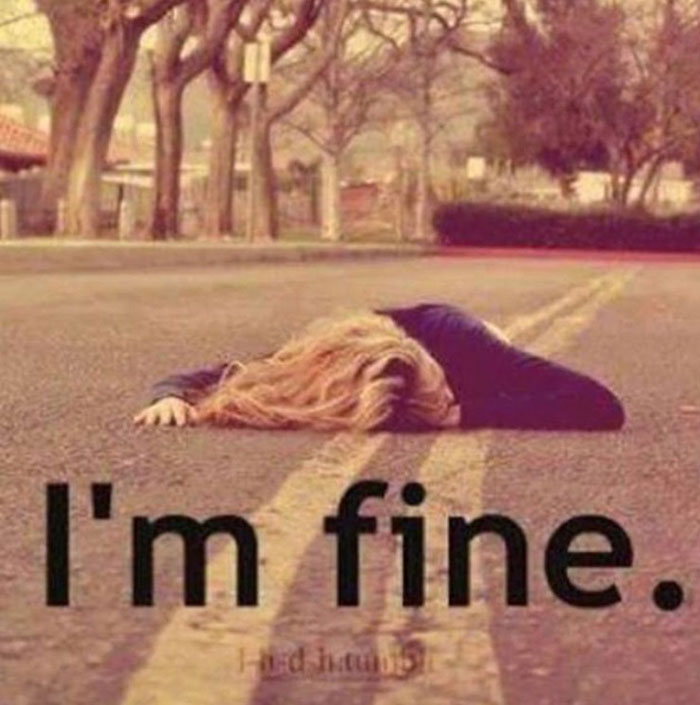 Last weekend was my husband's birthday, and of course, also Father's Day, so when friends invited us to share their campsite down at El Moro for the night, it was pretty much his idea of heaven. And I couldn't say no given the birthday/Father's Day thing.
So we packed up for one night of camping.
The entire back of our minivan was full. We packed for 1 night but could have stayed for a month. Here we are in front of my Dollar Tree birthday tent decoration with my husband forced to do an awkward kneel to get the decoration in the photo.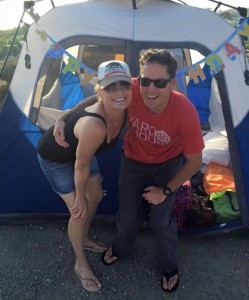 We had the most gorgeous 24 hours spent on the beach and camping with a group of friends, so the packing of stuff was worth it for the memories.
And my kids had the time of their lives.
Lesson, if something involves potentially good family memories, just go.
The very next day we headed home so we could unpack and get over to my parent's house for a Father's Day BBQ. I snapped this selfie with my dad and sis and I truly didn't realize until this very photo just how MUCH we all look alike.
I'm on the left, my sis Suzanne's on the right.
I love my dad.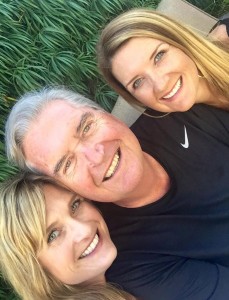 Emma's birthday. Check. Hubby's birthday. Check. Father's Day. Check. Next up, Morgan's birthday. Yes, my three family members all have birthdays within three weeks. Um, it's a lot of celebrating.
One to go.
I recently learned about this company Shindigz and was given a credit to shop for supplies for my little one's birthday party. We are talking full party themes of stuff. Including lots of personalization options.  I had so much fun. You really could outfit your entire party without having to step in a store. Look out for post to come on all the adorable rainbow birthday party goodies I found.
Squeal.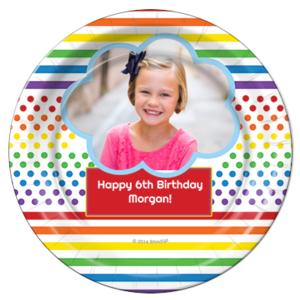 Speaking of Morgan, yesterday was her first day on a swim team.  I was on a swim team growing up for many years and I have a lot of good memories of swimming.
I love the culture and the sport.
My heart went pitter patter a bit when I saw her in the cap and goggles. Is there such thing as "Swim Moms"?
Happy beginning of summer to you! How has yours treated you thus far? 
You Might Also Like