by jen
Enough.
Thursday December 3, 2015
see more by
jen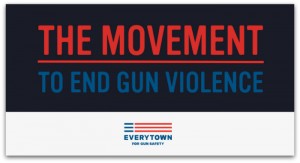 Truly enough is enough. The gun violence in America has got to stop.
Join the Everytown for Gun Safety Movement to add your voice to this cause. The louder and bigger the movement gets, the more attention it will get.
Did you know there have been 161 school shootings in America since 2013? 161. Click here for a map and details. It's time to get common sense gun laws in place in America.
Please join me in this movement if you too are concerned about safety from gun violence in this country and please share this with your friends.
Everytown for Gun Safety – Join the Movement to End Gun Violence
http://act.everytown.org/sign/Join-This-Fight
Everytown's plea: 
"So if you're angry, if you're fed up, if you agree there's more we can do, then join this movement using the form on this page. 

The bigger and louder this movement gets, the greater our power — power to break the gun lobby's stranglehold on our nation's laws, power to throw out politicians who fail to lead, and power to set a new course for this country."
Our hearts, thoughts and prayers grieve with San Bernardino. It's time for change.
You Might Also Like