by jen
Hello.
Wednesday March 21, 2018
see more by
jen

 All the darkness of the night is no match for a single candle that refuses to die out.
Hello friends. It's me. Just a little candle that's been holding on in the wake of the darkness of grief.
I haven't been writing or sharing regularly, because, when living with grief, it is hard to tap into creativity or really anything in addition to the daily things needed for survival. If that sounds dramatic, it is. But it's the truth.
What I have learned is the timeline for "feeling better" is fluid. The feelings ebb and flow with periods of light, then darkness, then a little more light. Annnnnddddddd, repeat.
There have been so many times when I thought about sitting down to blog but something stopped me. I felt blocked. I had no energy. I didn't know what to say. There was this emptiness in me that made it hard to channel any words. I felt like I had nothing to give.
My therapist gave me good advice – just start writing. Write something. Anything.
So here I am, writing something.
Losing My Mom
For anyone happening upon my story for the first time, I lost my mom to pancreatic cancer in 2016 after a 10 month battle from diagnosis to death. My super happy and "normal" life got turned completely upside down in an instant. I will look back at photos, and there is a definite, distinct separation of time. Life before, when everything was okay in the world and life after, when nothing would be the same again.
When my mom got sick, I stopped everything, including blogging regularly, to help her and my dad. I researched about the disease, treatments, clinical trials and attended every doctors appointment.  I would have done anything to save her. When she got sick, nothing else mattered. It's all I could think about. She was my best friend. I couldn't lose her. I couldn't live without her. But then the news came, there was nothing else doctors could do, the cancer had taken over. She was home for 27 days on hospice care before she died and our collective hearts, mine, my sister's, dad's, my precious girls', were broken into a million pieces.
The First Year of Grief
The following year, the first year after she died was a blur. I remember getting through the memorial service, and then each day thereafter was a mix of fuzziness, grit and despair. The pain and anxiety was so bad, my mind had to put an end date on it. I tell myself if I can just get through this first year, I will be better next year. There is no choice, it has to be better, it can't be worse.
So we power through as a family all the firsts. The first birthdays, anniversaries, Christmas, etc. without her and the list goes on and on. I find the anticipation of the event in the days and weeks leading up to it are not quite as painful as the actual day. When you have kids, you can't spend Christmas in bed sobbing, so we fake it, we make it magical for them. Because that is what my mom would have wanted. We do this, over and over again, until we make it through the first anniversary of her death. We survived.
The Second Year of Grief
Okay, time to "feel better" now. I have lived a year without my mom. I "should" be better this year because I have gone through it before. I know what to expect.
Except it doesn't quite work that way, at least it hasn't for me.
It is sort of cruel to think that year two could be worse than the first year, but for me it has been. I didn't think that would even be possible. But the hole of missing her so much keeps getting deeper.
I am now able to deal with the obvious hard "event days", because we know how to do it. It's the surprise ways that the grief sneaks up on me I wasn't prepared for.
Like looking at a photo I snapped of my girls on their first day of school this year. They looked so pretty and grown up. My heart swelled with love and pride.
It was the "second" first day of school since she died, but this year, looking at that photo, I just started sobbing uncontrollably because I couldn't share it with my mom. She would have been equally enthusiastic about their cuteness and agree my kids were THE most beautiful kids that ever walked the face of the earth. And I would say, RIGHT?! But I couldn't.
The fuzziness of the first year is gone, but as the fog lifts, the reality becomes more clear. She really is gone. She's not coming back. It's those moments like the above that reinforce that fact over and over. Little things, incidental things. The loss is immense.
Enter a little depression and anger. And loneliness, so much loneliness. It's hard, so hard, to lose someone who can't be replaced.
Finding Some Light
About halfway through this second year, I knew I had to get back to therapy. I have always been a huge fan of therapy. I have always gone on and off on in the past, but for some reason, when I needed it the most, I stopped going. Didn't have the energy to face it. But I decided I need to get back and found a new therapist who has been really good for me. When you are struggling it's important to realize we don't do life alone. There are people to turn to for help. In this case, I needed a professional!
There are many, many, many difficult emotions that come along with grief, and they will wait there for you until you are ready to deal with them.  At some point you have to look at them smack in the eye and say, "OK, bring it." Therapy has given me the space to do this. In facing them, I have started to find healing.
My therapist also happens to practice something called EMDR, which I had never heard of before, and she believed would help me. I didn't realize how much trauma, anxiety and post-traumatic stress I was holding on inside me. The visions, the snapshots, the memories of those last days, were all there. The EMDR has helped me process them in a way that doesn't elicit the same panic response it used to.
I am not done, I don't know if you are ever "done" but I am on the way to days filled with more light than dark. The journey continues.
Writing
My therapist has really encouraged me to start writing here again, she must know how healing it will be for me, and I know she is right. But I am also a bit scared because blogging isn't the same as when I started in 2008! This summer will mark my 10 year anniversary of starting Tiny Oranges.
My baby, Emma, who was 2 at the time is turning 12 and going to Jr. High next year. This summer I will have a 12-year-old and a 9-year-old. I have TWEEN ORANGES. There is so much I want to write about but it's not the same vision I had here when I started. We don't go to many parks anymore but, oh my, there a lot to talk about.
Moving Forward
Let me let you in honestly, on what I am thinking, I am just going to blurt it all out. I welcome, encourage, and would run to your house with a latte and hug you if I could, for any and all feedback or thoughts. Here are some ideas I have been pondering for this space…
How about a branch of Tiny Oranges called TWEEN ORANGES? A place for me to talk about the issues parents of tweens are facing today. Would you be interested?
But what about all those mamas with TINY ORANGES? I loved having resources and tips and sharing life when I was in the trenches of having babies and young kids. I feel like I still want this to be a place where mamas can connect. But it's just not my phase of life anymore. Is anyone out there reading this, someone with littles, who might want to take on writing about life with tiny oranges? Drop me an email, jennifer @ tinyoranges.com. Let's talk.
I don't have the answers today, but like my therapist said, just start writing.  The posts to come might feel more like a stream of random consciousness but I just want to get back in the saddle. Will you take the ride with me?
Life is so hard. Life is so beautiful. Life is so unpredictable. I want to share it all.
In the meantime, here are 5 random things I want to share in upcoming blog posts since I am talking about random streams of consciousness, and want to get some ideas out on this paper.
No. 1.  I love my Instant Pot. You might be saying, welcome to the year 2018, Jen. But truly, for anyone that doesn't have it…TOTAL game changer! I will share my favorite recipes please share yours when I post because I am really obsessed and finding those no fail IP recipes make me happy.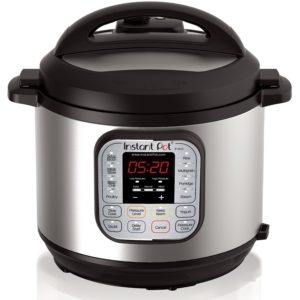 No. 2. You guys. This article on teens and phones. Wow. I am working on a blog follow up with my own letter that suits my 11-year-old in the stage she is at and want to share.
No. 3. Books. I love to read. Love, love, love to read. But I need page turners, books that grab you from the get to. Recently discovered Holly Seddon.  I am a fan. Want to share more page turners. Here's a list of 15 of my all time faves. Want to do a new updated list.
No. 4. OC Locals. Have you been to the old lighthouse / lookout tower thing in Laguna? Lived here my whole life and just discovered with the family this weekend. Will share deets. Super cool. 
No. 5. Gotta EARN it sometimes! My daughter begged me to go to a $675 gymnastics camp this summer, of which the price seemed exorbitant – just learned how to spell that word – and we said, OK, if you want to go that badly, dad and I will pay for half, but you have to find a way to make money so you can pay for half as well. She has made over $240 selling something in just over a month! Super cool, will share.
How about we start there? Love you guys. Until next time…
xo,
jen
You Might Also Like