Minted is a Long Time Sponsor + Links are Affiliate Links 
In today's world of instantly gratifying Social Media we know immediately when a friend has had a baby by their Facebook and/or Instagram update –  it is so sweet when newborn babies are filling my feed!  I have to say, in this sea of online images I truly love when I receive an elegant piece of mail I can hold in my hands, boasting a photograph of a beautiful baby signed by the proud parents (and sometimes siblings).
The announcement feels grand, and important, and it makes me feel special that I was included on their list.
Minted Birth Announcements
So when Minted reached out to me and offered Minted birth announcements for our bouncing baby girl (#3) I was thrilled, of course!  Minted has the sweetest designs, and I love that each one is offered in different color options.  Some of my faves are So Much Love To Give, Petite Measurements, and Fancy Floral Frame.
The high quality product consistently delivered by Minted is unparalleled.  Their card stock is the thickest.  And yes, thickness matters.
After much deliberation, I chose Watercolor Bunting Birth Announcements in pink since we had been "not finder outers" this time around.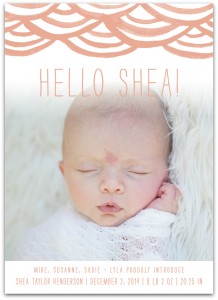 We had pictures taken by the amazingly talented Kristin Eldridge– watching her mold our sweet baby Shea into adorable little poses, softly patting her back to sleep when she stirred was awe-inspiring.  I wanted to take Kristin home with me!  We are in love with the images she captured of our Shea-Bear, and even more so with photographs of all three of our little ladies.
It was a must to include the backing option with a photograph so I could include Shea's proud big sisters as well.
The FREE recipient addressing is seriously a lifesaver for me right now.  I had entered all of our addresses into Minted's Address Assistant for our Christmas cards this year and so when it came time to figure out our announcements it was SO EASY!
And, actually there have been multiples times I have referenced the Address Assistant from my phone when I'm out and about and need a friend's address.  So very convenient!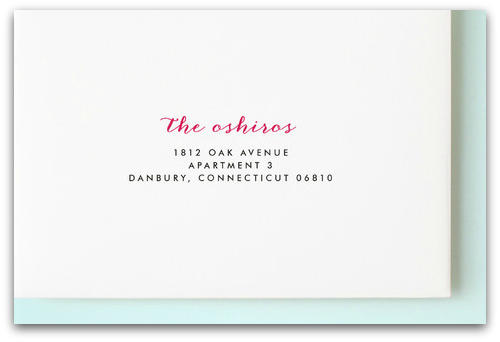 I am so excited for these to fill the mailboxes of our friends and loved ones!
Minted Nursery Art 
Minted also offers gorgeous nursery wall art.  We have the most adorable photograph I wanted to put in Shea's nursery of  Shea and her Great Grandma Theresa Shea Paoletti the day she came home from the hospital.
The grin on Great Grandmas face is priceless, and Minted had the PERFECT nursery art design called Colorful Stages which allowed me to use my photo and include a caption to share the special relationship of Great Grandma and her namesake.  Surrounded by the whitewashed herringbone frame, I am slightly OBSESSED.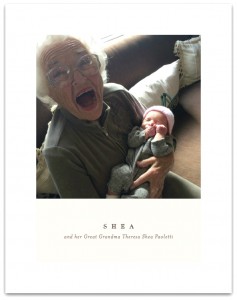 Minted is always offering helpful stylized tips like their Gallery Wall How To on their homepage right now, which I have to say, I am in love with a well done gallery wall, but find the project intimidating.
Love a deal?  (Yeah, so do I!)  Minted is always running promo codes and sending out artsy inspiration so be sure to subscribe for their email updates at the bottom of their homepage.