Dry Divas Coupon Code
Colleen, the owner of Dry Divas, wants to treat all of you special mamas this Mother's Day with Dry Divas coupon code MOM for 20% off!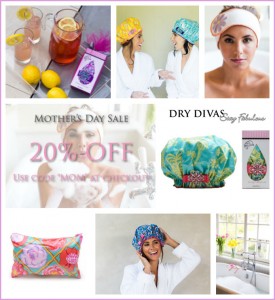 Many times in my busy mom life I ask myself, can I pull off my hair's current state without washing it? Because let's face it, some days there is just no time to blow dry. On those days, dry shampoo and my Dry Divas shower cap are my best friends.
Dry Divas Shower Caps
Dry Divas carries a darling assortment of high-quality and also high-fashion shower caps for those days when you need to rinse off and want to preserve your hair from getting wet.
The elastic stays put (doesn't inch up) and will last up to 2 – 3 years.  This is no standard, find in the hotel room shower cap, this is a full on bathing accessory!
They are also machine washable and are made here with love in the good 'ole USA.
These make the best gifts for girlfriends so I wanted to share the Dry Divas coupon code of MOM for 20% off so you can stock up on Mother's Day gifts, birthday gifts, hostess gifts and any other occasion when you want to give something unique she will love.
To complement the darling shower caps and to complete your beauty routine in style, you can also find matching cosmetic bags and spa bands.  The cosmetic bags are only a + $8 add on with your shower cap purchase.
The spa bands are perfect for keeping your hair dry when washing your face or putting on a mask.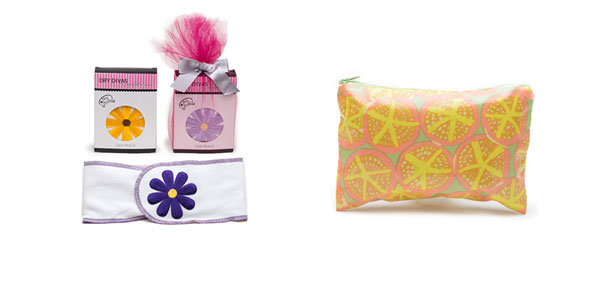 I hope you are all looking forward to Mother's Day and I hope this post gave you some good new gift ideas! Have a wonderful weekend!
xo
Jen