Frecklebox, my absolute favorite online shop for personalized gifts, is making wishes come true this holiday season.  Place your order between now and December 25th, 09 and they will donate 10% of the proceeds to the Make-A-Wish Foundation AND discount your order 10% for helping to contribute to this worthy cause!  ENTER PROMO CODE WISH10 UPON CHECKOUT!  What a great way to stock up on darling holiday gifts, save money and contribute to helping someone's wish come true. 
Here are some cute ideas for holiday gifts (click on the image for more info!):

These cute growth charts come in all different styles and colors and are personalized with the child's name.  Perfect gift for parents with a new baby or a toddler.  It is so fun to mark just how fast the little kiddos grow. A forever keepsake.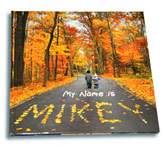 They have a huge selection of personalized books with stories incorporating the child's name.  There is nothing more fun for a kid than reading a story featuring YOUR name!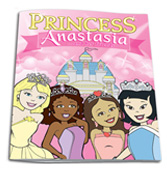 The personalized coloring books make for a fun activity for your own little princess!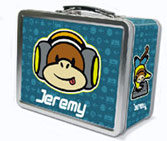 Their personalized lunch boxes are sure to be a hit on the school yard!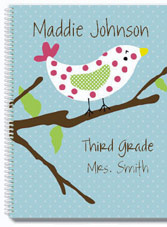 So much fun to return to school with a fresh, new personalized notebook!
…and shop many more fun gifts including
Stickers * Party Favors * Place Mats
* Posters * Journals * Clipboards
Happy Friday everyone!  You still have time to enter Monday's giveaway to win a free private pilates session!  Click here for details!
Have a fabulous weekend!