Let me preface this post by telling you that I never intended this to be a post. But when I fall in love with companies, it is hard for me not to blog about them because I want to share it with my fellow OC moms!  So please let me tell you about my my recent wedding ring transformation (squeee!) Bruce Lambert of Gramercy Gifts in Newport Beach did for us.
I hope this post might be helpful for anyone that someday might want a new piece of jewelry made but don't have a jeweler to go to.
So my husband and I celebrated our 10 year wedding anniversary in November. Over the last year we (um, if I am being honest, I) started talking about how it would be fun to get my diamond put into a new setting for this milestone anniversary. Lucky for me, hubby was on board.
But we didn't have a family jeweler and I actually had NO idea where to go. I see jewelers all over the place, but I didn't want to go to a random jeweler without a personal recommendation.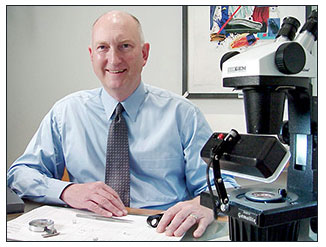 Then I remembered my fellow blogger friend Shanna from My Favorite Everything telling me she had a jewelry connection so I reached out to her to see if she could give me a rave referral which is how I got Bruce's info.
Bruce owns Gramercy Gifts and has been designing jewelry for almost 35 years in Orange County.
I gave him and call and we chatted about what we were looking to do and what I came to learn is Bruce can basically create anything you want!
I sort of envisioned having to go into a place and pick out a ring setting from a case. But with Bruce, you can tell him exactly what you want, and he will MAKE IT!
Given this fact, I started doing a bunch of (FUN) research online looking at different ring settings. It felt like the days before I was engaged when I would peruse bridal magazines and dog-ear pages of rings to leave open on the coffee table.
I started my online research with Google searches of  "halo setting diamond rings" because I have loved the halo setting for a long time.
From my research, I gathered a few photos of settings I liked, along with notes on what I liked about each one before our meeting with Bruce.
Then it was time to meet Bruce in person. My husband and I made an appointment and met with him in his cozy office / showroom.
I liked the fact that we were meeting with him in a setting like this and not a big store. It made the experience very personal. I also loved the fact that he runs by appointment, so there was no standing around waiting for someone to help you.  We had his 100% attention.
And here is the thing about Bruce: HE IS NOT PUSHY. My husband particularly appreciated this!  He never insinuated we "should" spend more money on any aspect of our ring.  In fact, just the opposite, I felt like he presented a lot of options to save money.
We started talking about doing the matching wedding band at the same time, and he suggested saving it for another special occasion or anniversary. His opinion was that having a brand new ring would be fun and special in itself. Why not save the money now and do the matching band down the road?
I thought my husband might hug him.
I sooo don't want this post to come off as obnoxious, like "look at my new ring!!!" That is not the point.  But I thought some people might like to see what you can do with the same diamond, new setting.
You know, something old, something new…!
I myself enjoy looking at before and after pictures so I will show you my ring transformation here.