Disclosure: Product sent for review. All opinions are 100% my own (or actually 100% my daughter's!)
Millions of people suffer from spring allergies, my daughter included.  This post includes tips on how to help spring allergies and a Honeywell air purifier review we recently tested to see if my daughter got any relief from her symptoms. Hint: she did. Big time!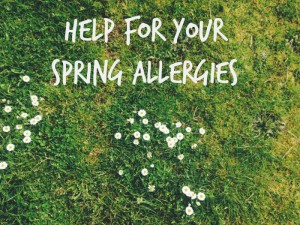 I have never experienced nasal allergies and didn't know just how miserable they can be until my oldest daughter suffered with them.
Mornings typically are the worst for her symptoms and breakfast is accompanied by lots of sneezes, Kleenex, coughs and the famous rub the back of the hand across her nose move.  Springtime seems to magnify the symptoms two fold.
There are however, some things you can try to help relieve spring allergies.  Here are some tips sent to me from Honeywell, the maker of air purifiers and other products to help make your home more comfortable.
Tips to Help Spring Allergies 
* Save outdoor exercise for the afternoon and evening
* Wear sunglasses to protect your eyes outdoors
* Shower and change clothes after being outside
* Keep windows closed and pollens out
* Try a HEPA Air Purifier
Honeywell Air Purifier Review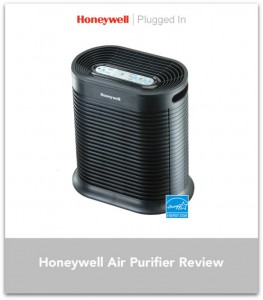 Our family has never used an air purifier so the nice people at Honeywell sent us their Honeywell True HEPA Allergen Remover for medium sized rooms to see if it would help my daughter's allergies.
I was a little skeptical that it would make a big difference. However, I was completely and very pleasantly surprised at how much better my daughter has been in the mornings after sleeping with the air purifier in her bedroom. She even noticed a difference after only one night!
Things We Like About the Honeywell True HEPA Allergen Remover
* Small, compact and energy efficient
* There are 4 different levels you can set for cleaning (Germ, General Clean, Allergen and Turbo) and a delayed shut off time of 2, 4, or 8 hours.
*  Quiet. We use the Allergen setting at night, and it sounds like a quiet air conditioner. She describes it as "soothing" – like a white noise.
* Dimmer option. This is huge. My daughter has to have the room COMPLETELY dark when she sleeps. Unusual I know for a kid. To have the option to have the light completely off was huge for us. If your child likes a night light however, the dimmer light would be perfect.
* Her room smells so good! It has made her room smell so clean and fresh! I will also be using this in our guest room before we have overnight guests because our guest room can tend to get a little musty.
* Electronic filter replacement reminders.  This will be good for me to be automatically reminded to replace the filter.
* It's MOBILE! She has the worst allergies down at her grandparent's house due to dog dander, which is one of her greatest offenders.  I am so excited to be able to take our Honeywell air purifier down to their house to give her relief when we visit.
I noticed the first morning after sleeping with it in her room that she seemed better at breakfast.  I asked her if she noticed a difference and she said she noticed a "big difference," most noticeably she was not sneezing as much when she woke up.  She also said she has not been as stuffy in the mornings.
For anyone with spring allergies, or anytime allergies, I would highly recommend trying out one of Honeywell's HEPA air purifiers.  I think you will notice a big difference too!
Follow Honeywell on Twitter | Like Honeywell on Facebook