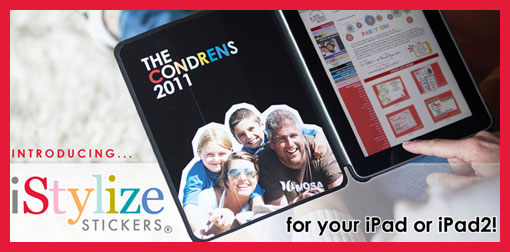 I don't have personally have an iPad, but I am hoping an iPad2 is in my near future! And when I get one, you better believe, I am going to be skipping on over to Erin Condren to order one of her new, customizable iStylize Stickers for the iPad and iPad2!  Such a cute idea! Seriously, what will Erin think of next?
The stickers allow you to upload a sticker to any design, and customize with your own personalization and color combos.  The stickers adhere directly to any iPad cover, even the new iPad Smart Cover.  They are made of high quality vinyl that makes them waterproof, durable & completely removable.
So if you are looking to CUTE UP your iPad in a fun way, I thought these were the most darling idea! Click here to browse her designs!
{Disclosure: Tiny Oranges is an Erin Condren Affiliate.}