Get ready to pin some of these interior design ideas mamas! I wanted to start pinning before it was even posted!
Meghan Yang is a fellow OC mommy with a passion for interior design and helping others create a functional home that makes them happy. It was this desire that lead her to create her business, Meghan Yang Interior Design…to help families like yours love the space they live in.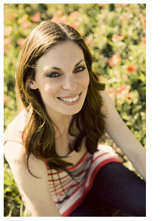 She believes good design should be accessible to everyone, not just the rich and famous. When you live in a space you LOVE, one that makes you feel balanced and peaceful and joyful, that joy will seep over into other areas of your life.
Our lives as moms can be chaotic.  She knows, she is ONE!  So she gets great satisfaction out of helping clients bring order to the chaos in their homes, so even if you have a crazy day running around to drop off, soccer practice, piano lessons, when you return home to your sanctuary, you have a space that brings you peace.
I chatted with Meghan at length on the phone last week.  She is one of those people that is so easy to talk to, I felt like I had known her forever.  One of my questions was about the scope of her services. For example, does she help with everything, or can she help with just certain things?
She expressed to me that she is FLEXIBLE. Every client is different, and the time, energy and resources each client has to devote to an interior design project is different.
To help potential clients figure out what they need, she provides an initial consultation for free. At this meeting, she will take a look at the space, brainstorm some ideas and come up with a plan on ways she can help.
She can do a package deal and do it ALL for you, from concept to shopping to installation. Or, she can do an hourly arrangement if you want help and advice along the way.  Or, she can look at the project, estimate the hours and give you a flat rate based on the scope of the project.  It is really up to you!
One of her specialties is coaching her clients on how to find their own design style.  She doesn't design based on HER style, she helps you figure out what you want out of your space. Through the help of your magazine dog ears, Pinterest and Houzz, she will take the images and styles that appeal to you, and create a design that fits your personality.
Another important thing to know about Meghan is she also specializes in project management for home renovations. She told me that now days, with the economy and housing market like it is, many people are opting to do home renovation projects with the realization that they might be in their homes for awhile.
Meghan can be your point person for all the sub-contractors, and also can supply you with trusted recommendations.  Managing projects like this can be time consuming and overwhelming, so she loves to be able to take this stress off the client, and see the project from inception to completed design.
Many people also don't realize that interior designers get trade discounts, so while you are paying to work with an interior designer, often times you can get better quality pieces, and actually save money on purchases.
Whether you want to update one room in your house or are looking into doing a major home renovation, or possibly something in between, Meghan Yang can help you design a home that you love!
Visit www.MeghanYang.com for more info and follow Meghan Yang on Facebook for all sorts of fabulous design inspiration! 
 Meghan Yang Interior Design ~ 1931 Newport Blvd. Suite J ~ Costa Mesa, CA 92627
714.454.4413
[Disclosure: Meghan Yang is a Tiny Oranges Sponsor – check out her cute ad in the top right column!]