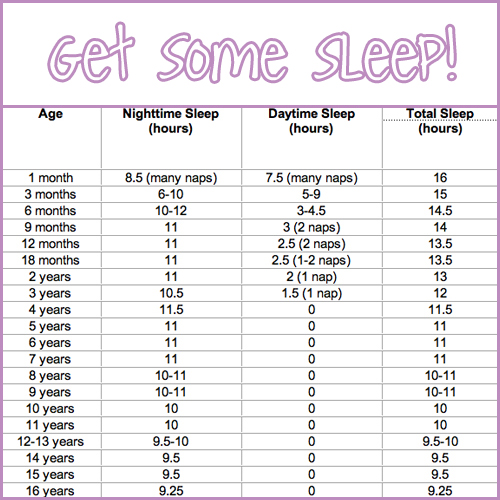 I was searching the web recently to see when kids typically stop napping (because I dread the day) and found this cool chart along with other sleep info. I rely on my daughter's nap SO much to get things done. I can't imagine when the nap stops! Just curious, those with older kids, when did they give up the nap? Please post a comment here!
Speaking of sleep, I think I said the word "sleep" more in the first year of my daughter's life, than in all 33 of my years combined! I was obsessed with it. I was more tired than I have ever been in my life, on the fast train to loonyville for sure. Looking back now I realize that period of time when no one is sleeping really went fast in the whole scheme of things, but when you are a first time mom, doesn't it feel like you will never sleep again!?!
After months and months of night-wakings and sleep deprivation, my cousin (and mothering guru) recommended a book she loved on the all important topic. The book is called "Healthy Sleep Habits, Happy Child" by Dr. Weissbluth, and it totally worked for us. It was miraculous. So, if you are sleep deprived and looking for some help, this one is definitely worth giving a shot.
P.S. Is it weird that MY ideal night's sleep is the same as a 10-year old???