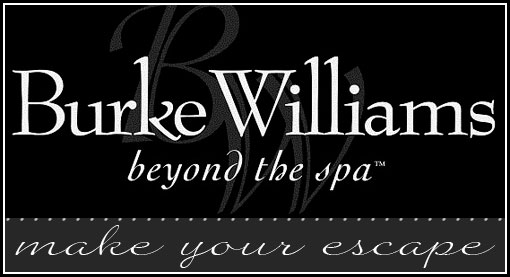 The car is too quiet.
No one is demanding a different song on the CD. No one is asking for a snack. What is going on?
I am in the Mission Viejo Kaleidoscope center parking structure. As I wind up, I automatically think, "Am I going to Jump N' Jammin? Did I pack a change of clothes in case newly potty-trained Morgan needs them?"
But wait, no one is in the car except ME.
When I pull into the Level 5 parking lot, I see the lovely doors and the gold BW sign calling to me…whispering….no one needs you for a few hours…relax…unwind…breathe. I remember why I am there, I open the doors and exhale.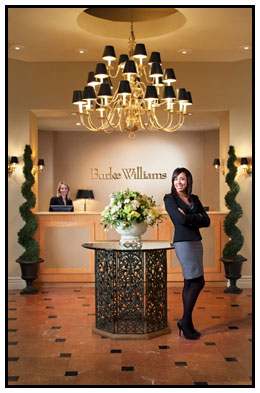 Welcome to Burke Williams Day Spa, an idyllic suburban retreat where OC moms can escape and enjoy some well-deserved time to do nothing but focus on yourself. Imagine that!
I had the pleasure of going last Friday afternoon and got four solid hours of relaxation to enjoy every aspect of the lovely Burke Williams Mission Viejo.
From the moment you enter the elegant foyer, the soft lighting and soothing music transport you to another world.
The facility is spacious and heavenly.
Prior to your treatment you can enjoy amazing amenities like the steam room, sauna, expansive jacquzzi and cool mist room.
[Photo credit: Burke Williams]
No cell phones, cameras or computers allowed. Turn 'em off and leave 'em in the locker. It is a time to unplug and reconnect in a different way.
What impressed me the most about Burke Williams were the details!
To me, it's the little things that all add up to make a seriously phenomenal experience. It seems like Burke Williams is committed to making your stay as comfortable as possible.  Let me tell you my favorites…
My floor length locker, cozy hooded bath robe, full size bath sheets, hair ties, toothbrush & toothpaste available on request, geranium & mint infused washcloths, bathing suit bags, products galore, fresh water & lemonade…pretty much anything you would need to make your pampering day just all around delightful.