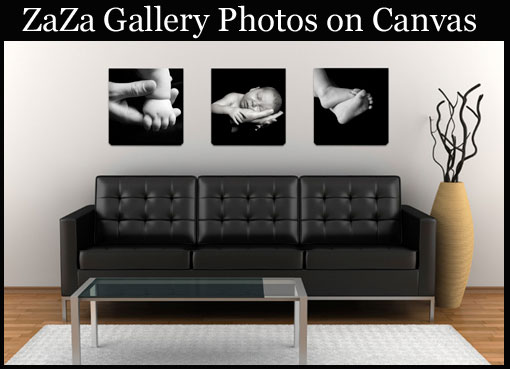 I found ZaZa Gallery awhile back when I started following them on Twitter (@PhotoCanvas).  Recently they tweeted a special coupon for 20% off until the end of the month using promo code "JUNE" so I wanted to share!  To me, photos turned into canvas art for your walls, is just about the coolest way to personalize your living space.
I recently did a ZaZa Gallery canvas of this beautiful photo, one of my ALL TIME favorites by Kristin Eldridge, taken when Morgan was about 4 weeks old.   It is one of my most treasured pieces of decor.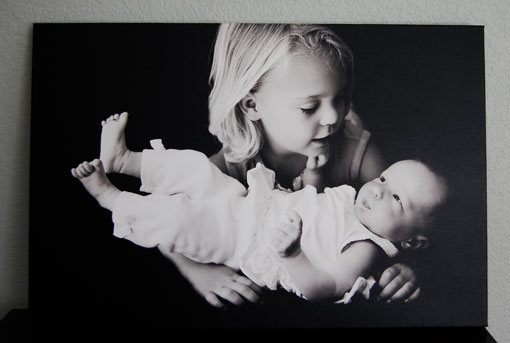 There is nothing I would rather look at on my wall than the faces of my children!
The quality is absolutely fabulous, crisp and clear, and I was just thoroughly impressed with the product, especially for the price.  8 x 10's start at $25, click HERE for their pricing.  And, it is so easy, you just upload your file online. Love the idea of making your family into pieces of art!
{Disclosure: I received my canvas for free in a special Twitter promotion for bloggers, but this is in no way a compensated post. I was honestly, thoroughly impressed with the quality, I know you will be too!}