I am in officially in a snack rut.  And with summer here and kids home all day, I needed some new healthy snack ideas for kids. Stat. Because when I am not prepared, the kids go and help themselves to stuff in the cupboard, you know the cereal bars and packaged stuff. Not good.
So I called upon my friend, Kelly, a personal trainer with a passion for fitness and nutrition, to give me some new healthy snack ideas for kids. To read more recipes from Kelly visit www.sneakersandskillets.com.
10 Healthy Snack Ideas for Kids

(and adults too!) 
by Kelly Evans
1. Go for Fresh Veggies + Fruits 
Before getting into recipes and snacks you have to put together, I just have to shout out to the fact that the best snack option ever is… RAW VEGGIES! I know you may cringe and your kids might not be super excited, but the health benefits are insane, and if you are buying fresh, organic produce, you may just find they taste a whole lot better! The tastiest raw veggies in my opion (get organic for better taste and better nutrients) are:
Carrots
Celery
Red, yellow or orange bell peppers
Sugar snap peas
Cucumbers
Cherry tomatoes
Jicama
Fresh fruit is a definite runner up to a great choice for snacking as well – especially if you have a sweet tooth! Again – shoot to purchase organic, no pesticides produce whenever you can.
And If You Just Gotta Dip…
If you or your kids have to have a dip for your veggies, hummus is a great option, but read your ingredient label and look for minimal added processing agents, also check your portion size and don't over-dip!
Almond butter is also a great dipping option – again check your portion size.
Also try apples with Peanut Butter Greek Yogurt Dip <— my favorite recipe!
2. Coconut Oil Popcorn
Melt about 2 TBS coconut oil in a large pot over med-high heat.
When the oil is piping hot, pour in 1 cup of popping corn.
Cover and wait for your corn to pop – shake your pot here and there to prevent kernels from burning.
When you hear the popping subside, remove from the heat and immediately transfer to a large bowl.
Shake a bit of pink Himalayan sea salt over. Yumm!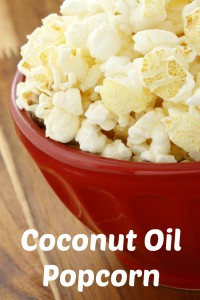 3. Mudballs
½ cup peanut or nut butter alternative & ½ cup honey melted together over low heat, add:
½ cup flax seed meal
½ cup sesame seeds
½ cup cocoa
1 cup oats
Mix all together and roll into balls. Store in refrigerator for up to 2 weeks.
4. Funky Monkey Smoothie
In a blender combine:
8 oz milk or substitute
1 handful spinach
1 frozen banana
2 TBS cocoa
1 TBS honey
2 TBS peanut butter or nut butter substitute
Handful of ice.
Blend until smooth.
5. 

Roasted Broad Beans
These roasted broad beans are our new favorite snacks, especially for on the go.
We get the sea salt variety, but there are many different flavor varieties.
I find there are extra/unwanted ingredients when you start getting flavored things – so if you can, just stick to sea salt!
Sprouts usually has them on sale, 2 bags for $6.
6. 

Roasted Sea Salt and Vinegar Chickpeas
You can make your own, or buy them at your local market. Crunchy, salty, and you can even make cinnamon and sugar varieties…! Similar to the broad beans, but a nice switch sometimes.
Here is a great recipe for homemade salt and vinegar chickpeas.
7. Raw Nuts
I know it may seem a little boring, but they are crunchy, munchy, and healthy! I like to have a little cup that is the correct portion size (about 1/8 – ¼ cup is a serving), pour my amount, and when they're gone, they're gone…no over-indulging!
8. Almond Butter Greek Yogurt Parfait
8 oz plain Greek yogurt
¼ cup unsweetened coconut flakes
2 TBS almond butter, or alternative
2 TBS hemp hearts
This feels almost like a special treat or indulgence in the middle of the day – but it's so great for you – packed with protein, healthy fats, and yummy!!
9. Hard Boiled Eggs
These of course fall within your optimum nutritional food plan.
Drizzle with a bit of Siracha sauce, salsa, or homemade guacamole – you have a dynamite clean and high protein snack.

10. Easy Homemade Guacamole
Dump all together into a bowl:
1 avocado, diced
1 roma tomato, diced
¼ cup purple onion, finely diced
Pinch of salt – to taste
Juice from one lime – to taste
Smash everything together with a fork and add more lime juice or salt depending on flavor preference. Carrots, jicama and celery are super delish dipped into guac!
11. 

Chia Seed Pudding
I have made this three ingredient chia seed pudding a few times and really look forward to savoring it as a decadent treat. Perfect amount of sweet and super creamy – you can feel good knowing you are nourishing your body while eating it too!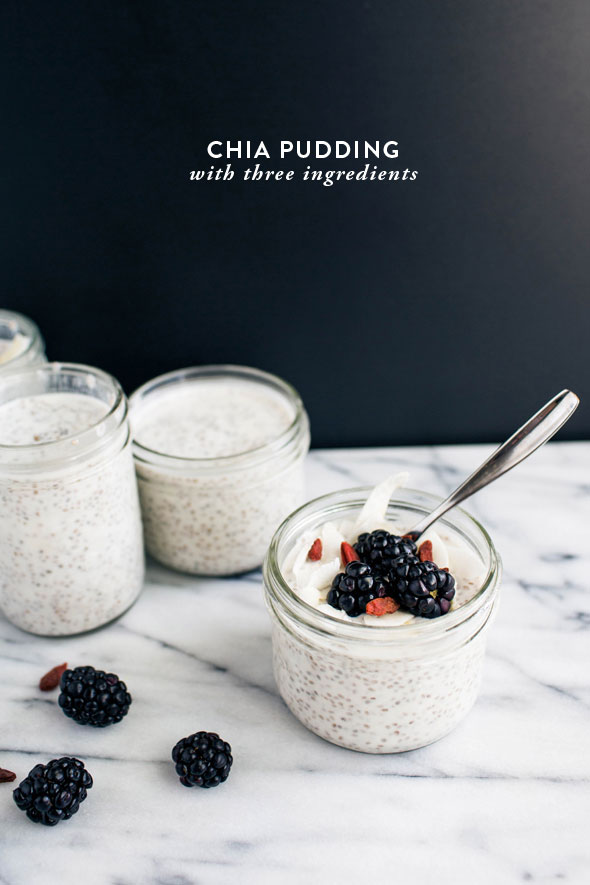 Do you all have any good, healthy snack ideas for kids to share? Please comment below!