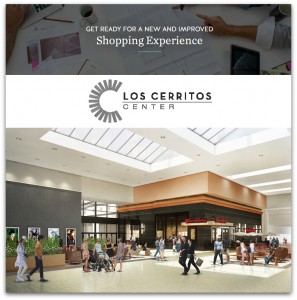 [Sponsor]
Los Cerritos Center has become a favorite outing for our family, especially to visit the FREE Kids Club Events powered by National Geographic Kids which take place once a month. The events are for kids ages 3 – 12 and include all sorts of fun educational interactive activities, songs, arts and crafts.  If you haven't been to one – put this outing on your list! Next one is coming up on May 9th.
Los Cerritos Center is Getting a Make-Over!
Los Cerritos Center announced a full interior makeover is now underway and will include updates to the 1.2 million-square-foot center including a brand-new The Cheesecake Factory. Makes me want a piece of cheesecake right about now to celebrate!
Enhancements are projected to be completed in winter 2015, along with the introduction of additional new retailers and restaurants.
The property's extensive remodel will include the center's interior façade and community spaces, new modern flooring and extensive updated lighting and paint throughout. Center entrances will be updated to match the design of the newest entrance located by California Pizza Kitchen.
Shopping for the Modern Era
New, comfortable and convenient seating vignettes will be placed throughout the common areas and will offer shoppers a chance to relax and recharge their smart devices.
Talk about smart!
Family-Friendly Dining and Entertainment 
In addition to The Cheesecake Factory, Harkins Theatres 16-secreen megaplex will also be part of the major renovation to give families a place to see the latest flick after some dining and shopping!
The Los Cerritos Center food court will be transformed into the new Dining Court, offering shoppers a ton of dining options to enjoy indoors or alfresco. Additional restroom facilities, including family accessible restrooms, will be added to the Dining Court and to other locations in the center.
Open for Business!
During renovations all stores are open for business and ample, convenient parking is available with easy access to all center entrances. Shoppers are encouraged to visit LCCRenovation.com to experience the remodel live via the Earth Cam and to receive the latest updates on the renovation process and exciting new retailers coming to Los Cerritos Center.