When daylight savings arrives it reminds me of summer days ahead…warm days, bright sunshine and convening with friends and neighbors in the late afternoon to enjoy a cocktail while the kids play. This year I am in the mood to experiment with new cocktail recipes so I have been doing research on refreshing spring cocktail recipes I wanted to share with you today.
You're welcome.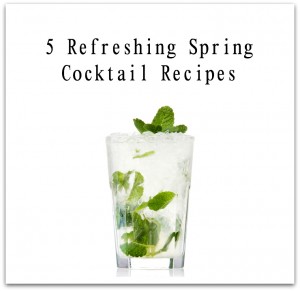 1. The Skinny Mojito
I love a mojito on warm days. There's something about the crisp, sweet mint that instantly reminds me of summer and makes me wish I had a front porch with a swing to sit on and sip…
I found this recipe for a Skinny Mojito with Truvia Natural Sweetener which reduces the calories and has no added sugar, but is still super yummy.
2. Moscow Mule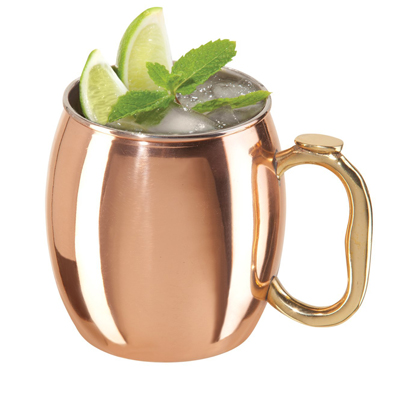 I have to  admit I might be a fan of the Moscow Mule Copper Mug
 (affiliate link) as much as I am of the cocktail.
My girlfriend made this special Moscow mule recipe last summer. Best play date ever.
* Crush mint leaves, ginger root & half a lime (or other citrus fruit) in a shot of citrus infused vodka.
* Pour contents in glass with crushed ice.
* Top with ginger beer or, for less calories, diet ginger ale. Add a mint leaf or wedge of citrus to garish.

3. Pink Greyhound Cocktail 
The pink greyhound is one of the simplest cocktails you can make – essentially 6 oz of grapefruit juice mixed with 1.5 oz of vodka or gin served over ice.
Put salt on the rim, and turn it into a Salty Dog.
Sweet and refreshing.
4. Skinnygirl Margarita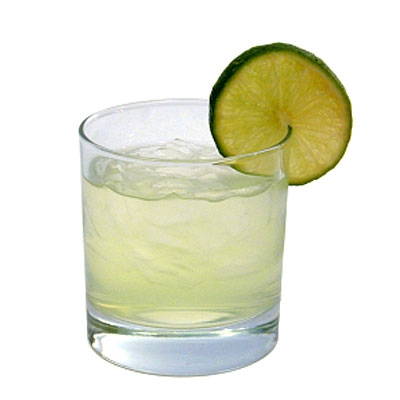 I could live on chips, guacamole and margaritas in the summer. But with the added sugar, it can be a calorie-loaded cocktail. Especially when combined with the chips and guac cals I can put back!
Bethenny Frankel's Skinnygirl margarita recipe replaces the sugar with fresh lime juice.
Still refreshing and cuts down the calories.
5. St. Germain Strawberry Lemonade 
I found this recipe for St. Germain Strawberry Lemonade online on a blog called Fashionably Bombed, which might be one of my favorite blog names. Ever.
After reading the comments, I also do think, it would be super yummy with champagne as well.
Cheers!