Welcome to my fourth post in the SCOTT Naturals™  series celebrating Earth Month and the little changes all of us can make to live a little more green. Today's post is on how to throw an eco-friendly party for your little one!
Have you ever thought about how much trash and waste goes into a birthday party? Why not give your next party an "Every Day is Earth Day" theme? This green theme is a ton of fun and there are so many ideas you can play off of. Here are a few to get you started…
Invitations:
Of course the most eco-friendly invitation is one that is paperless.
Create an emailed invitation for your eco-chic party on a site like Paperless Post or Echoage.
Brainstorm on invitation wording like a party that will be "Out of this World." Or "Reuse, Recycle, Rejoice. Join us for an Earth Day Birthday Party for…"  Or, "The Best Friends are Sustainable Ones. Celebrate with us at an Earth Day theme party for…"
If you want to take the idea further and reduce the waste associated with gift wrapping, Echoage allows you to pick a favorite charity (you can opt for one focused on environmental projects) and guests can make a donation in lieu of gifts. This is the greenest giving of all! 
Decor / Supplies: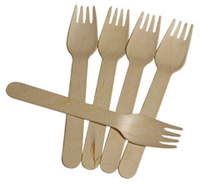 Playing on the Earth Theme, pick a color palate of browns, white, green and blue for a global-flare.
Use cloth tablecloths and SCOTT Naturals™  hybrid napkins and paper towels.
Opt for reusable plates and silverware versus paper.
If that isn't practical, consider purchasing party supplies from Susty Party, an eco-friendly party supply company that sells items that are compostable and biodegradable.
Food / Drinks:
When going eco-friendly, think local when it comes to your food. Shop your favorite farmers' market for fresh fruits
and vegetables.
Make your own mini organic pizza crusts, and let kids top theirs with a choice of toppings (including local organic veggies and cheese.)
Serve homemade lemonade with fresh lemon slices in reusable cups.
Activities: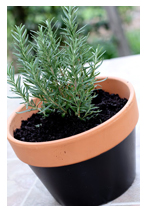 * Have kids first make their own pizzas so those are ready to pop in the oven when the time comes.
* Planting Station: Buy mini terracotta pots and paint them with chalkboard paint ahead of time.
Set up a table with colored chalk so kids can decorate their own pot to take home. In center of table set up soil and seeds, and help kids scoop their own soil into their pot and then plant their flower seeds of choice. Send their decorated pot home as their party favor.
* Make your own binoculars.  Let kiddos make and decorate their own set of binoculars out of SCOTT Naturals™  hybrid bath tissue rolls to take on their nature scavenger hunt.
* Nature Scavenger Hunt: Let kids explore around the backyard or take a walk around the block as they search for various items found in nature.
* Go Green Story Time: Read a favorite eco-friendly children's book.
Playing off the nature theme, have the kids make their own earthy "mudpies" using homemade organic chocolate pudding and toppings with such as whipped cream, chocolate sprinkles, pretzels, gummy worms, smashed up organic chocolate cookies, etc.
Thank You's:
Take a picture of your child with each guest and send them a sweet emailed thank you with a sentiment like "Thank you for being a sustainable friend."
As you can see, you can have a ton of fun with this green theme. And events like this can spark many teachable moments about the Earth and our care of it.
And while we are thinking green, SCOTT Naturals™ invites you to take the 4 Week Test Drive during the month of April.
Simply go to scottbrand.com and pledge to switch to SCOTT Naturals™ for four weeks and try their selection of hybrid products.
When you make the pledge, you will enter in your zip code, and the state with the most pledges can win $50,000 towards local forest and land conservation efforts to preserve America's great outdoors. Click HERE and take the pledge!
[Disclosure: SCOTT Naturals™ is compensating me for my time and participation in this campaign. All of the above are my honest opinions, as always. I have made the switch to SCOTT Naturals™ and have taken the 4 Week Test Drive pledge! I hope you will too!]
Resources: Paperless Post, Echoage, Susty Party, Homemade Pizza Recipe, Homemade Lemonade Recipe, Fruit Cake Recipe on Family Fun, How to Make Paper Tube Binoculars, How to Make Terracotta Pots with Chalkboard Paint, Eco-friendly Children's Books, Organic Chocolate Pudding Recipe,  Worms in the Mudpie Recipe
Photo credits: Forks from Susty Party, Fruit Cake from Family Fun, Terracotta Pot from Scissors and Spatulas, Worms in the Mudpie from Raspberri Cupcakes.