If you haven't made it over to check out the new Granola Babies location in SOCO (next to the oc mart MIX) in Costa Mesa, it is one of those outings you have to put on your list! This natural baby boutique is the largest natural parenting store in OC, but what some of you might not know is that Granola Babies also offers amazing classes and events for expecting and new parents.
When I was breastfeeding and had an infant, I truly relied on my mommy friends to survive. Being a new mom was not something that was meant to be forged through alone!  That's why I was really happy to see that Granola Babies offers such great support classes to help moms when we need it most.
Most all of the classes require registration in advance at least a day prior to the class. Please click the title of the class for more information and click HERE for the entire calendar.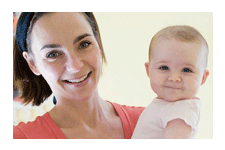 Mommy Support + Playgroup – Fridays starting 2/24 from 11:15am – 12:15pm; 6 week series for expecting moms and moms of babies 0 – 8 months old.  Meet other moms, share your experiences and join in a weekly discussion topic.  $75/6 week class.
Breastfeeding Support Group – Tuesdays 1 -2pm and Thursdays at 11am – 12pm.  Inviting, friendly, welcoming group with comfy sofa for nursing. Both groups lead by a Certified Lactation Educator (CLEC). Pre and post baby weigh check available to measure milk intake. Free to attend and no reservation required.
SoCal Connect – New Moms Connect Group – Tuesdays starting 2/21 at 10:30am – 12:30pm. This 8 week education and support program is for first time mothers and their babies (0 – 6 months.) Groups limited to 10 women and facilitated by a family and child development expert. Moms will learn about infant development, baby care, parenting issues and transitions. $400/8 week series
Babywearing and Strollers 101 – Saturday, February 11th from 11am – 12pm. One workshop where you can learn everything about carrying your baby,
whether it's in a comfortable baby carrier or a long lasting stroller. $25 per family, and $15 gift certificate redeemable same day as class.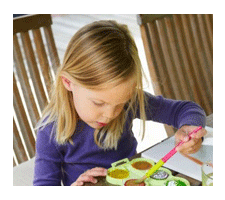 Let's Make a Craft! – Friday, February 10th @ 11am. Recommended for children 2 – 5 yrs and siblings welcome to attend. For this interactive Kids Craft class, kids will create a special nature-based craft to take home. Materials provided.  $10/child.
Please click HERE to see their entire list of classes and special events coming up for Orange County families. This is only a select group of classes and events – there are many more!
www.GranolaBabies.com * Granola Babies on Facebook * @GranolaBabies on Twitter
[Disclosure: Granola Babies is a Tiny Oranges Sponsor and all photos provided by Granola Babies.]